Experience Whale Watching in Dunsborough's Picturesque Seaside
Founders of Whale Watching in Dunsborough

Qualified Marine Biologist Onboard

Over 700+

TripAdvisor Reviews

Morning and Afternoon Tea Served On-Board

Premium Whale Watching Vessel

Family Owned & Locally Operated

100% Safety Rating
Whale Watching Tours in Dunsborough!
Naturaliste Charters takes you on the adventure of a lifetime with our breathtaking Whale Watching Tours in Dunsborough! Experience the mighty Humpback Whales and Blue Whales, from August to November, as they rest and play in Geographe Bay before migrating back to Antartica.
Our newly refurbished 23-metre-long catamaran offers the best way to see these magnificent marine creatures up close! Enjoy 360-degree views of the ocean aboard the biggest and safest vessel in the region. As the pioneers of Whale Watching in Dunsborough, the crew at Naturaliste Charters is proud to offer an experience for everyone.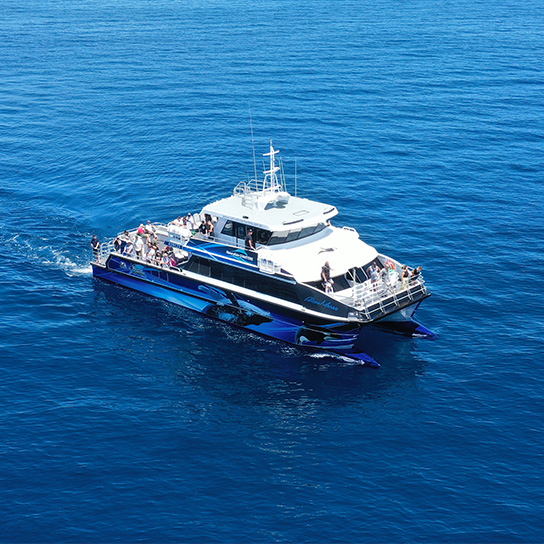 Beach Boarding:
A Unique Experience!
Our Dunsborough Whale Watching Tour is very unique! Typically, boarding is done from a marina or jetty. But we have chosen beach boarding from Quindalup because it means you get the experience of the most incredible coastal views of the South West.
It's an extremely easy process suitable for people of all ages. We have a fully-engineered ramp, complete with handrails, that stops you from getting your feet wet when boarding the Indi Maree. Read More…
We then transfer you to our larger vessel, the Alison Maree, where you simply take a few comfortable steps to get on board.
Due to this style of boarding, passengers with mobility issues may need further assistance. If you have any questions in regard to this, do not hesitate to contact our office on (08) 9750 5500.
Travel in Style on Board the "Alison Maree"
The Alison Maree is the largest and most comfortable vessel in the region, providing first-class safety and stability. She is a newly refurbished, 23-metre-long catamaran built right here in Western Australia and comes equipped with: Read More…
Life Jackets for Everyone on Board
2 x Modern Toilets with Hand Washing Facilities
Access to our Tea & Coffee Station
Newly Installed Outdoor Chairs Offering Lumbar Support and Protective Padding
Unwind in the Spacious Indoor Cabin
3 x Outdoor Deck Spaces Offering Optimal Views
New Stepdown Platforms, Bringing You Closer to Wildlife Encounters Than Ever Before
Humpback Whale Watching Tours in Dunsborough

Dates: August to November
Departure Time: Departing 10am & 2pm daily
Duration: 2.0 hours Please allow up to 3 hours depending on wildlife sightings
Inclusions: Morning or Afternoon tea
There is Complimentary tea, coffee, milo, filtered water green tea and biscuits available on board.
Soft drinks and additional snacks are available to purchase.
We encourage you to bring your own drink bottle or keep cup if you can, to minimise the use of disposable cups.
Bonus inclusions: Join Naturaliste Charters on a Whale Watching tour and receive 20% off Lunch or Dinner at Augusta Hotel, 15% off at the Equinox Bar & Cafe Busselton OR 15% at Occy's Dunsborough
Please arrive at the departure point 15 – 30 minutes before the scheduled departure time so we can board all passengers and depart on time, which means more time with the whales!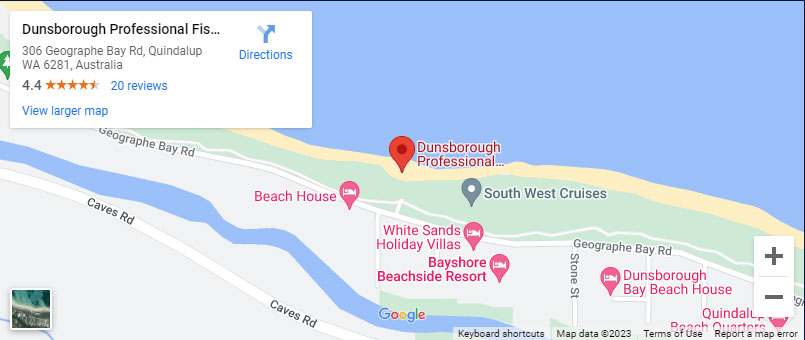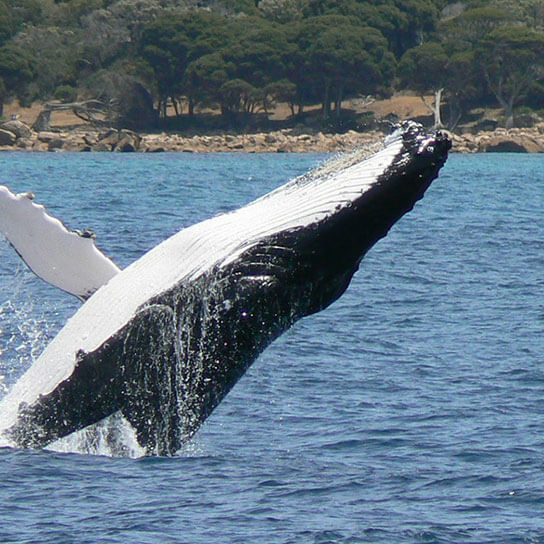 Guaranteed Whale Sightings
We pride ourselves in providing the Best Whale Watching Experience in Dunsborough and all of Western Australia. That is why, on the rare occasion there are no whale sightings, you will be able to come back another day for FREE. T&Cs apply see our No Whale Sighting Policy.
Experience the Southern Migration with a reliable and professional Whale Watching Tour Operator when you go with Naturaliste Charters. Meet our lovely Crew and read about our commitment to Whale Conservation!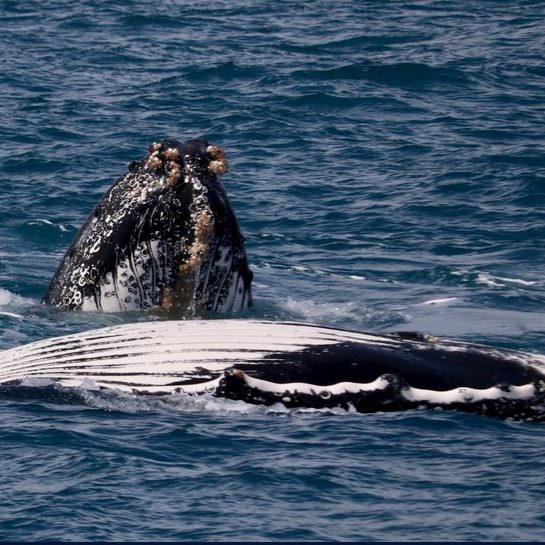 Whales You Might Encounter in Dunsborough
There are two main whale species that migrate into Geographe Bay; Humpback Whales and the largest animal on the planet, the Blue Whale! Both species were previously hunted to the brink of extinction, but their populations have made a comeback! In Geographe Bay, we will witness mothers and calves utilising the calm and shallow warm waters to rest and recuperate. Blue Whales, in particular, can be encountered from October onwards with around 250 sightings per season!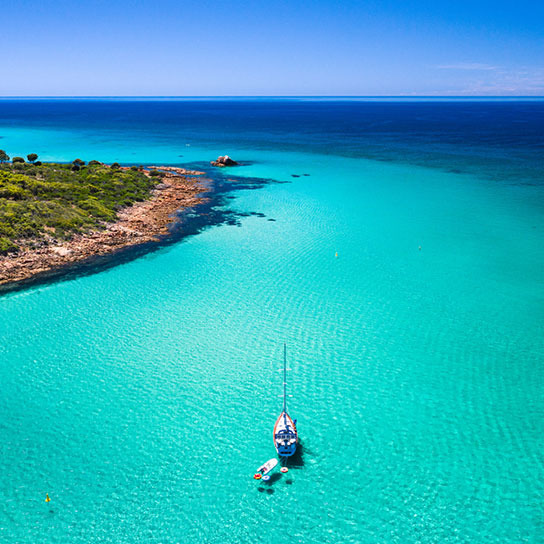 Best Location for Whale Watching
There are also two other species of whale that frequent the area; Minke Whales and Southern Right Whales! Chance encounters are a possibility here, making Dunsborough the best location for Whale Watching! Dolphins are also a regular sighting, so if you are still wondering what to do in Dunsborough, join Naturaliste Charters on one of our tours!
When is the best time to go whale watching in Dunsborough?
Our thrilling Dunsborough whale watching season runs from August to November. During this time, you can spot the majestic Humpback whales, Southern Right whales, and Blue whales resting and playing in our warm waters before migrating south to Antarctica.
Is the morning or afternoon better for whale watching?
There is no real difference between a morning or afternoon whale watching experience. Whales are sighted all throughout the day. In regards to the weather, it depends on the day itself. Please call our team if you'd like some advice on the upcoming weather conditions.
Is the Dunsborough whale watching tour suitable for children?
Yes, our Dunsborough whale watching tours are family friendly and open to all ages. We offer discounted tickets for children aged 3-14, while infants can board the tour for free. In addition, we have a family package for 2 adults and 2 children.
How close can I get to the whales?
Regulations and respect for wildlife dictate that we maintain at a certain distance to avoid disturbing the whales. However whales can be curious and may choose to interact with us, regardless we are certain you will enjoy your tour and will have good viewing opportunities of the whales.
What happens if I don't see any whales?
With a 99% success rate, it would be very unlikely not to see any whales. But in case you don't see any, we invite you to come on another tour with us for free. To learn more please read our No Whale Sighting Policy.
What should I bring on my Dunsborough whale watching tour?
We recommend you dress in layers, as it can be colder on sea than on land. You should also bring sun protection (hat, sunglasses, and sunscreen) and a camera for taking pictures.
Can I go whale watching if I get sea sick?
Yes, you can still go whale watching if you suffer from seasickness. Some helpful tips include –
Taking anti-seasickness medication (follow the instructions on the packaging)
Staying outside in the fresh air
Keeping your eyes on the horizon towards land
Avoiding heavy meals before the tour
How long does the Dunsborough whale watching tour last?
The length of our Dunsborough whale watching tour can vary, but it typically lasts 2-3 hours.
What types of whales can I see in Dunsborough?
The main types of whales you can see in Dunsborough are Humpback and Southern Right whales. During the months of November and October, you can also spot Minke and Blue whales, with over 250 Blue Whales passing through Geographe Bay each year – try your luck to see the world's largest mammal! In addition, we often have dolphins surfing the wake of our vessel and there is a chance you could see other marine wildlife, like stingrays and birds.
Why should I go whale watching in Dunsborough over Busselton?
Dunsborough is located closer to the whales' migratory routes, meaning there is less travel time required to spot whales which means more time to spend with the whales. Read more on why you should go whale watching in Dunsborough in our latest blog.
How do I board the whale watching vessel in Dunsborough?
The tour departs from Quindalup beach where you will board the Indi Maree. We have a fully-engineered ramp, complete with handrails, that stops you from getting your feet wet. Boarding is extremely easy and comfortable for people of all ages. The Indi Maree then transfers you to our main whale watching vessel, the Alison Maree. Check out a video of our beach boarding experience here.
Are there any toilets on board the whale watching vessel?
Yes, our vessel is equipped with 2 modern and hand washing facilities.