THE LAST FRONTIER OF THE SOUTH COAST
Location | Albany
How to get to Albany
Albany, a seaside city on the southern tip of Western Australia, is a destination known for its beautiful beaches, breathtaking national parks and the rich history of not only the ANZAC's but also the whaling that was only put to a stop in 1978.
Albany is accessible by car, bus or plane, it is approx. 420kms south of Perth or 480kms west of Esperance. Self-driving is a great option, however, you can sit back and enjoy the scenery and travel by bus with Transwa or if you prefer to get there quicker, you can take in the sights from above and enjoy a plane ride with Rex airlines.
Some Fun Facts About Albany
Whaling is a huge part of Albany's history, this occurred in the local Albany waters up until 1978, one company alone slaughtered almost 15,000 whale's – You can learn the history of the whaling at Albany's Historic Whaling Station. This is an educational experience that can bring mixed emotions so be sure to allow up to 3 hours and during the season be sure to keep an eye out for any whales (Humpback's & Southern Right's) resting close by in the bay.
Albany is home to the National Anzac Centre. The centre was opened for Albany's Anzac centenary commemorations in late 2014, this superb museum remembers the men and women who left by convoy from Albany to fight in WWI. Excellent multimedia installations provide realism and depth to the exhibitions, and there is a profound melancholy in the museum's location overlooking the same expansive body of water the troopships left from.
There are many stunning natural attractions in and around Albany, The Gap – Natural Bridge at Torndirrup National Park is one of our favourites, it offers breathtaking views on a cliffside 40M above water, on a rough day you will often feel the water spray as it smashes along the cliffs beneath you.
Albany Whale Watching Experience
Albany is a great location for an Albany Whale Watching experience, from late May/early June through to October the Humpback and Southern Right Whales begin to come into the sheltered waters of King George Sound and use it as a resting spot (their first rest since leaving Antarctica) before making their way to the warmer Kimberly waters.
Southern Right whales & Humpback whales are the main species you will find in the King George Sound, Albany. It is always a treat to see the whales here, especially after the whaling history in this region. Southern Right whales are still coming back from almost being close to extinct, unfortunately, after the whaling, there were not many Southern Right whales left. It has been said that the Southern Right whales were given that name as they were the "right" whale to hunt.
How Can I see the Whales in Albany?
You can watch the whales in Albany from the shore. Fortunately for the very lucky Albany residents, you are able to see the Humpback & Southern Right whales resting in King George Sound, often you will also get to see Dolphins! There have been some incredible sightings over the years from the popular Middleton Beach, a great spot where family and friends often enjoy the beach, scenery and delicious food from the cafes and restaurants.
We do not offer any Whale Watching tours from Albany however we do highly encourage you to join us from one of our departure locations that are based throughout the South West.
Some handy tips when whale watching from the Albany Shoreline (King George Sound)
Have a pair of binoculars handy, whilst not always required these can certainly make the search for the whales easier
Look out for the whale's "blow" … Whales blow air, water vapour and mucus as they surface to take a breath. Each whale species has its distinctive blow, such as small and bushy for humpbacks, V-shaped for southern rights and up to 12m high for blue whales. The blow can be seen from quite a distance away, so this is a really effective way to search for whales
You may strike it lucky and see a Humpback or Southern Right Whale "breach", a breach is when a whale lunges part or even their whole body out of the water, it is an amazing experience to witness this happen!
Where to eat & drink in Albany
Albany apart of the breathtaking Great Southern region is known to produce some of the best Riesling in Western Australia. Not only is great wine produced here but you will also come across some of the tastiest fresh food that will leave you wanting more!
Be sure to check out some of our favourite venues to eat & drink:
Due South Albany, a stunning venue situated on the waterfront of Princess Royal Harbour. Whilst doing some work in Albany our crew frequently visited this establishment, they had a lot of praise for their steaks, good cold beer and their favourite… views of the harbour and vessels in the marina.
Emu Point Café, this café is in a gorgeous location, when camping nearby at Emu Point we would bike ride down to this beachside venue and enjoy a good coffee and bite to eat generally after a refreshing swim.
Whaler's Galley Café, on a visit to Albany's Historic Whaling Station we stopped into the café there to relax the legs and have something to eat, whilst waiting for our food to arrive we were absolutely stoked to see some Southern Right Whales right outside this café! It was such a special moment, sitting inside and watching these 2 whales frolic in the bay through the window, it really made the visit there one to remember!
Things to do in Albany
​Looking for things to do in the stunning town of Albany, then you have come to right place!
Albany is located approximately 408kms south of Perth or 482kms from Esperance.
Albany is apart of the Great Southern Region, home to the beautiful Stirling Ranges, the Torndirrup National Park and also the last port of call for troopships departing Australia in the First World War.
There is so much to see and learn here in Albany, including but not limited to:
1. Whale Watching
Join a local operator on a Whale Watching tour in the beautiful King George Sound departing from the Albany Water Front Marina twice daily from June – August. Naturaliste Charters no longer offer whale watching tours from Albany but you can join us from Augusta, Dunsborough or Bremer Bay instead.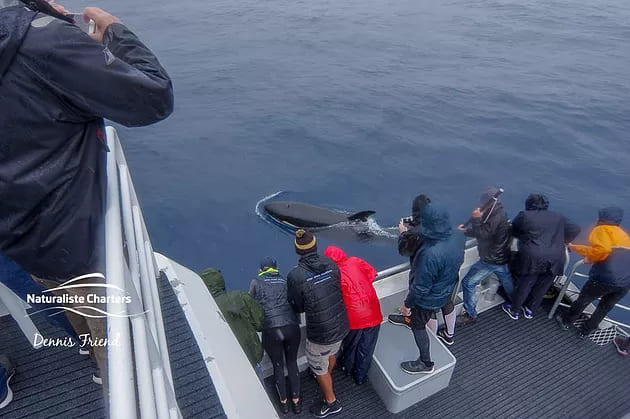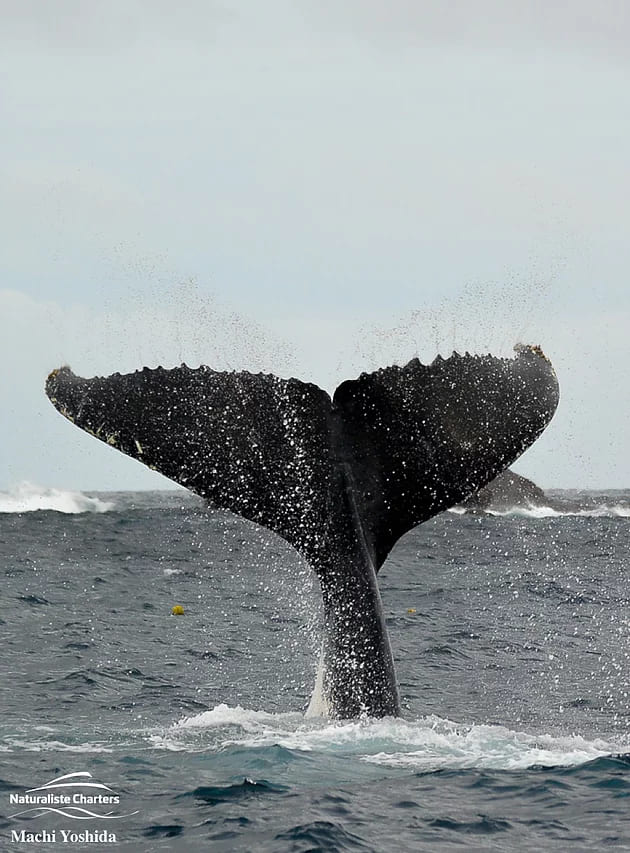 2. Explore the Gap at Torndirrup National Park
Lookouts at both The Gap and Natural Bridge provide outstanding views of the Southern Ocean and the coast from Bald Head to West Cape Howe.
Visitors to The Gap can venture onto a new accessible viewing platform 40 metres directly above the surging seas in all but the worst weather conditions. From the gentle and mesmerising heaving of calm seas to the buffeting rush of wind and spray of winter storms the experience changes from day to day.
3. Albany's Historic Whaling Station – Discovery Bay
Albany's Historic Whaling Station is the only experience of its kind in the world.
Explore an intact whale processing factory and whale chasing ship – fully restored and ready for you to discover.
The Cheynes Beach Whaling Company was the last whaling company to cease operations in Australia, closing in 1978. Opening in 1980 (known then as Whale World), it is now home to an interactive museum on whales and whaling.
Join a tour of the whaling factory with our passionate guides to gain an informative overview of the stations operations, and then discover the many additional exhibits at your own pace. Guided 40 minute tours run on the hour 10am to 3pm daily and are included with ticket entry.
4. Enjoy a meal at Due South
Nestled on the waterfront of Princess Royal Harbour this Kitchen-Bar showcases the best the region has to offer, the local fish of the day is always our favourite!
5. Visit the National Anzac Centre
Opened for Albany's Anzac centenary commemorations in late 2014, this superb museum remembers the men and women who left by convoy from Albany to fight in WWI. Excellent multimedia installations provide realism and depth to the exhibitions, and there is a profound melancholy in the museum's location overlooking the same expansive body of water the troop ships left from.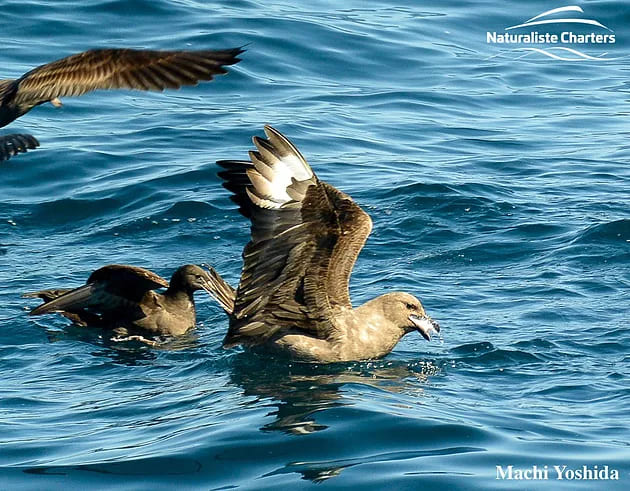 If the above isn't enough to keep you busy during the months of January – April take a drive to Bremer Bay to join Naturaliste Charters on a Bremer Canyon Killer Whale Expedition and while your there why not adventure into the beautiful Fitzgerald National Park, a nature lovers paradise.