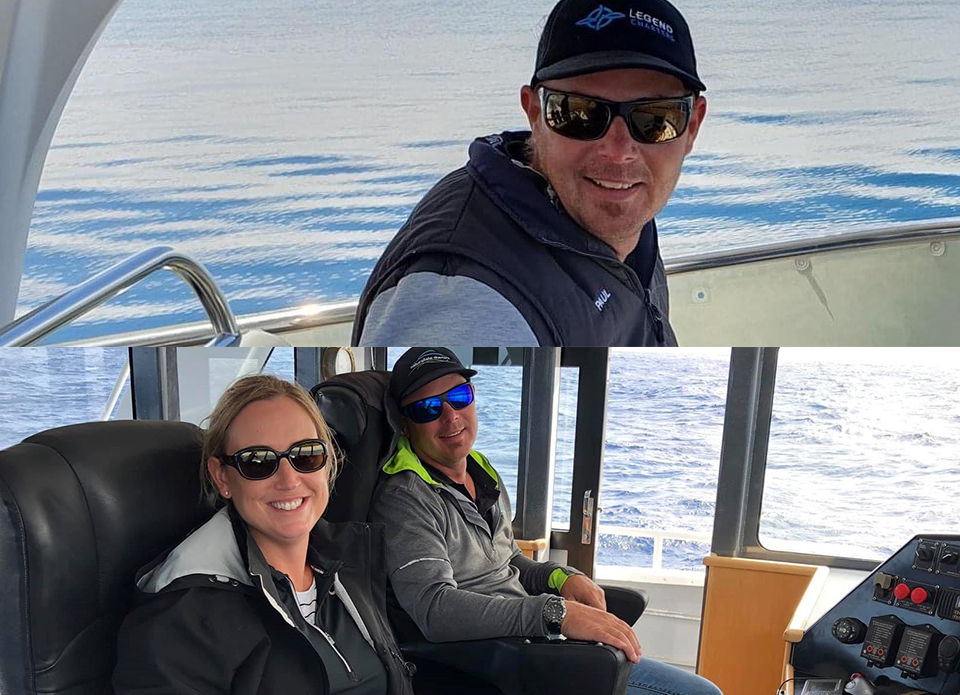 PAUL & ALISON CROSS – OWNERS
Firstly, lets introduce you to the owners, Paul and Alison Cross. Purchasing the business over 10 years ago in 2009 with the aim to enrich people's lives by connecting guests and the extraordinary marine biodiversity of the south west region.
They are passionate about the place they call home and are proud to showcase this remarkable location to visitors from around the globe. They blend conservation and research with tourism all the while facing the biggest challenge of raising three young kids.
They are hands-on owners, literally, Paul can be found in the office, skippering vessels, conducting maintenance, he is the all-rounder ensuring the operations are all set up and running smoothly.
Alison, bright and bubbly with an eye for detail, when Alison's not busy with the family you can find her doing the tricky job, balancing the books and just like Paul the overseer of all operations.
Something you might not know is that our main whale watching vessel Alison Maree that is built specifically for the Southern Ocean was named by Paul after his wife, Alison.
This dedicated couple together with Dave Riggs are the creators of the now booming Killer Whale Expeditions in Bremer Bay. They are incredibly excited for the future of tourism in the South West of Western Australia especially having put Bremer Bay Killer Whales on the international map. Working closely alongside Paul and Alison you can find our Customer Service stars Nakita and Krysten.
NAKITA – OFFICE MANAGER & CUSTOMER SERVICE
Nakita is our front of house manager assisting Paul and Alison in the day to day operations, she is dotting all the I's and crossing the t's back at base in the office! From structuring tours to booking passengers, marketing, and everything else in between, any queries you may have Nakita is the go to for help. As with most of the crew she is raising a young family on a local south west farm and has a strong passion for providing premium quality tours!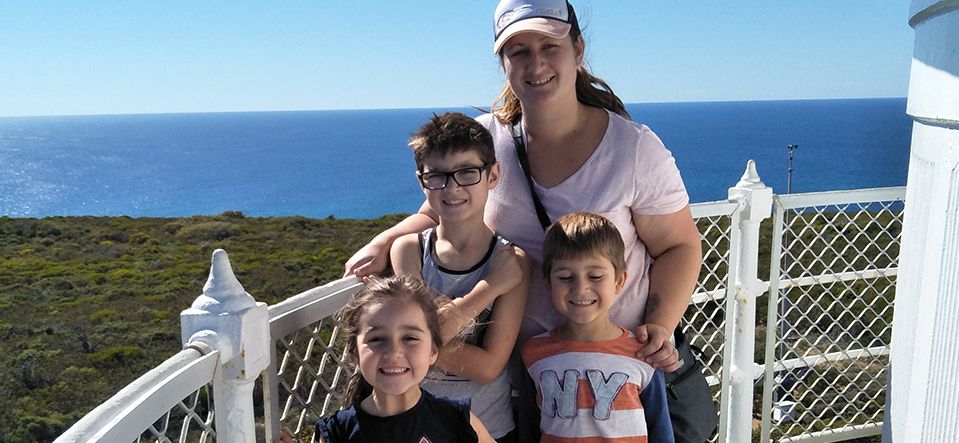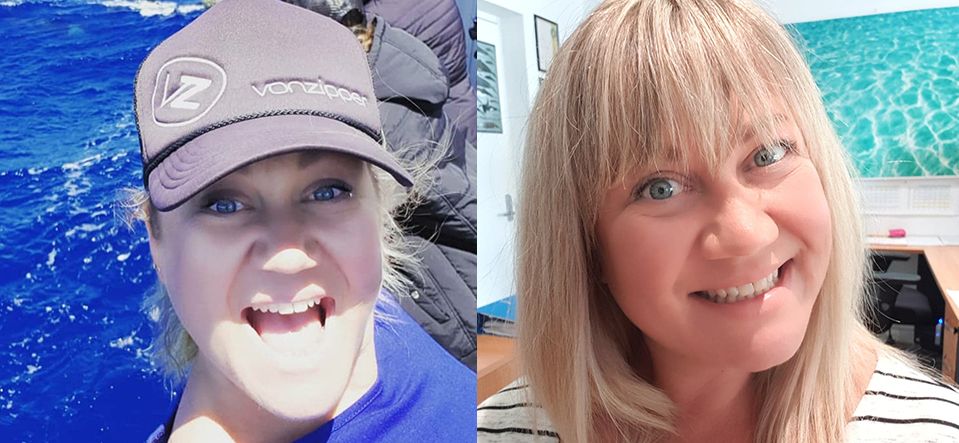 KRYSTEN – GRAPHIC DEISGN & CUSTOMER SERVICE
Krysten, not only does she provide premium customer service, she is also our design queen, from advertising to merchandise she brings our ideas to life! Krysten brings the sunshine through the phone when making a booking and has a way of brightening up anyone's day. With a young family they spend their weekends exploring the great outdoors of the south west and beyond! This adventure seeking bubbly blonde is always up for a challenge and can help you choose the RIGHT tour for you and your family!
We want to introduce you to our skippers next. Dundee and Jamie, between the two of them they have over 50 year's experience in the marine industry and a lifetime worth of knowledge of the ocean. However, boat driving is by far not the end of the skipper's role. They can read the whales behavior and anticipate their next move like no other, you can rest assured that you will be in safe hands whilst on board with us.
DUNDEE – MASTER OF VESSEL
Dundee, the most enthusiastic person you will ever meet, with a signature laugh that bellows out from the helm. Passengers and whales alike cannot forget him, with the latter turning towards us when they hear Dundee's signature "Hello!". Having worked in Broome as a commercial diver in the pearling industry he now resides in the slightly cooler south west. Outside of Naturaliste Charters he spends his time mountain bike riding through the Karri Forests around home or out on the water fishing and waiting to spot the elusive Killer Whales off Naturaliste Reef!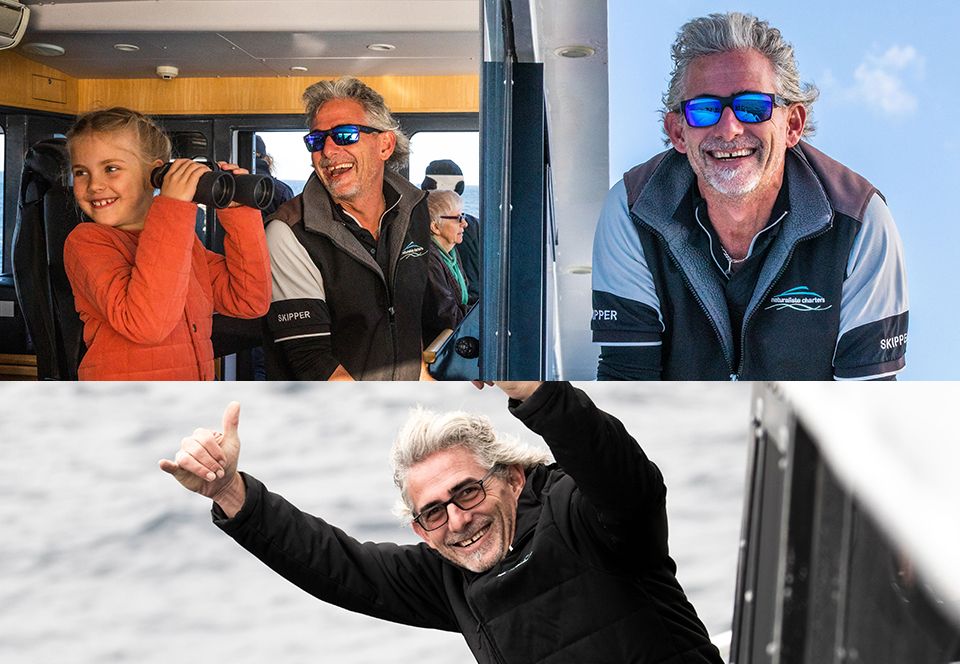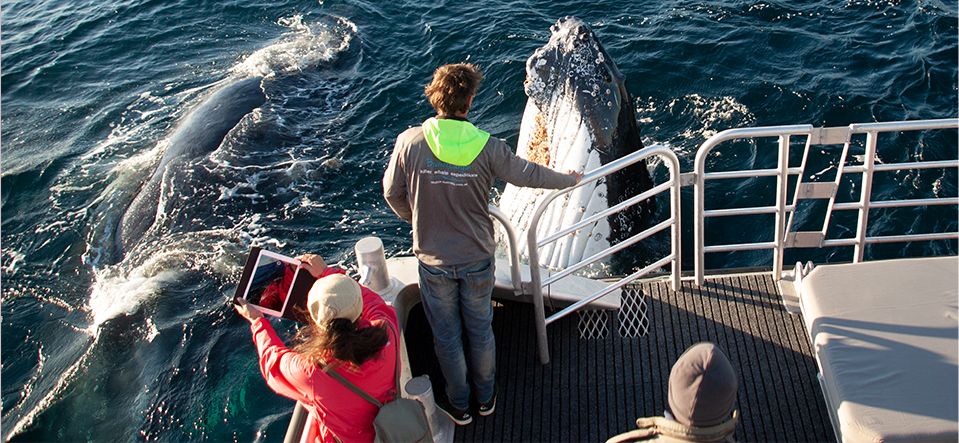 JAMIE – MASTER OF VESSEL
Jamie, the silent achiever. Having worked in the marine industry since he was 26 years old, his work has taken him to places like Switzerland, Asia and on luxury yachts in the Mediterranean. He has also worked as a Marine Mammal Observer on large ships and can read the weather like none other. His ability to spot whales and position any vessel for prime viewing comes second nature all while being just as cheeky as his two twin children! Outside of work he spends his time near the ocean with his kids surfing or fishing.
Meet our legendary deckhands, Jamie (Ando), Kyle, Kane and Karina. These four know their way around our vessels like no other. They are also incredibly in tune with the ocean, if they are not at work, they are still out on the water somewhere with fishing, surfing, and diving keeping them busy.
JAMIE (ANDO) – DECKHAND
Jamie, more affectionally known as Ando, hails from the east coast of Australia and since starting with us he now calls the southwest of WA home. This giddy gent has a heart of gold and will care for your every need while on tour. Did we mention that he makes the best cuppa in the south west?! This laid back wisecracker can usually be found whistling to a tune or giving out hilarious one-liners, if he isn't capturing magic on the underwater cameras!


KYLE – DECKHAND
Kyle, he is unassuming but be warned he will talk your ear off! Especially if its fishing or footy. He can often be found in deep conversation with passengers about that one four letter word – FISH, and any question you have about angling then he is your guy! But whether its fishing or whale watching Kyle will keep you laughing. True-Blue Aussie legend, nothing is ever too much to ask of Kyle!
KARINA – DECKHAND
Karina is an Albany local through and through! This "mum who surfs" is incredibly fearless having spent her entire life exploring the waters off the south coast of Australia. She has been in the marine industry since she was little once a commercial shell diver, she now works in the tourism industry on the south coast! She is a wealth of knowledge on marine experiences and is kept busy raising two shark obsessed kids! Something not many people know about Karina is that on most days after work in Bremer she heads to Native Dog and has a sunset surf. The definition of a superwoman!


Now onto our Marine Biologist, Pia.
Pia – Marine Biologist
Having studied a Double Major at Murdoch University, this eco-warrior has been an advocate for conducting research while on our tours!
She has a vast understanding of the WA coastline both above and below the waterline, having worked on vessels up and down our coast from snorkeling tours, sailing, fishing charters and most importantly whale eco tours! This adventure driven fun-loving lass always has a marine fun fact up her sleeve and can keep you smiling throughout your tour! Has a knack of chatting, (even through a snorkel) and often facilitates the inspiration needed to take steps towards a sustainable planet!
DAVE RIGGS – FILM MAKER
Dave 'Riggsy' Riggs. A south coast local who is credited with creating the increasingly popular Killer Whale Expedition from Bremer Bay. He has a natural talent for capturing the whales on film and along the way, our hearts! He, alongside his wife Janine have produced multiple films and short docu-series highlighting the importance of Western Australia ranging from sharks to orcas and everything in between! He runs on space fuel from the cosmos and is the self-elected protector of the Bremer and surrounding canyon systems. The David to the oil industries Goliath – no area will be sucked dry of its resources if Mr Riggs has anything to do with it! His passion for the environment oozes through his film work and into his everyday life. When he has a spare moment, he joins us on the Bremer Bay Expeditions and fills our days with belly laughs and genuine passion!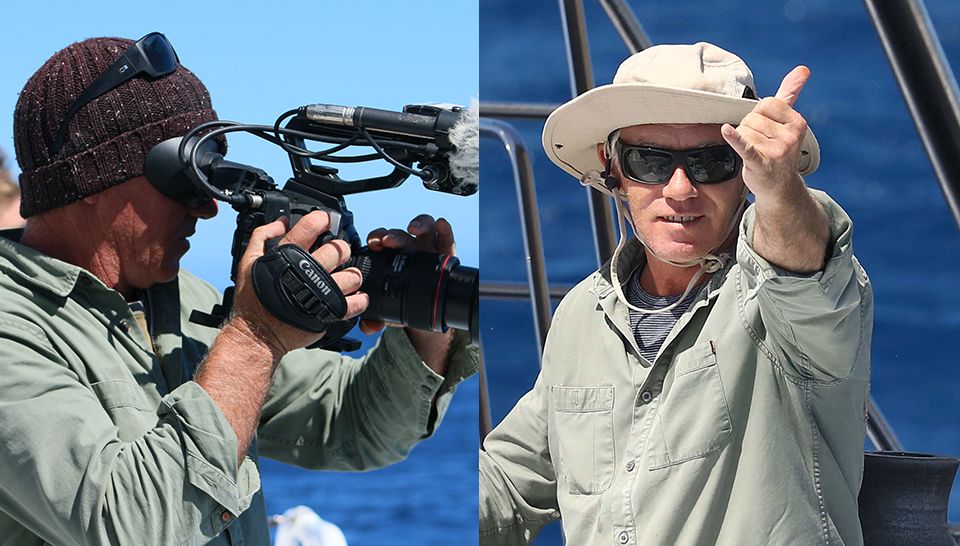 The Best Crew In The South West!