MARGARET RIVER WHALE WATCHING
Whale watching in the Margaret River region
Margaret River and its premium wine region is the place for indulging many passions. It's the only wine region in Australia where you can hop from award-winning wineries and restaurants to stunning beaches, tall-timber forests, world-class surf breaks, ancient caves and of course EPIC whale watching for 8-months of the year!
WHY GO TO MARGARET RIVER FOR A WHALE WATCHING TOUR?
Blessed with mild weather and abundant sunshine, Margaret River has evolved into a world class area. Whether it is out or indoors there is something for everyone here. A popular base for enjoying the region's fine flavours and spectacular scenery, where rolling vineyards sit against a backdrop of contrasting luscious green forest and iridescent blue ocean. World-class surf breaks bring adventure seekers into town, where you can rub shoulders with some of the best surfers. Many pro surfers live in the region, and it is easy to see why. Food and drinks are flowing throughout all seasons with wood-fires featuring in most restaurants. Local wine and gin distilleries are a top spot to spend the afternoon with friends sampling the region's local produce.
Twice voted Western Australia's Top Tourism Town, and just a short hop from the Margaret River wine region, Busselton and Dunsborough give you plenty of reasons to take the 2-hour-and-40-minute drive or 50-minute flight south from Perth.
Both spots have north-facing shorelines, tranquil waters, white sands, lush lawns and shady pine trees of the main swimming beach offer the perfect setting for a family day beside the sea. Here, and along a 30-kilometre coastline of immaculate beaches, you can try your hand at fishing, water skiing, snorkelling, scuba diving, windsurfing, kayaking, sailing AND of course whale watching on the calm waters of Geographe Bay.
Those with a taste for adventure, look no further, Naturaliste Charters has you covered! Take your pick at where you'd like to go whale watching in WA's southwest, Margaret River region!
WHERE TO GO ON A MARGARET RIVER WHALE WATCHING TOUR:
Margaret River Whale Watching Tours operate from two areas; Dunsborough and Busselton. The migrating whales come into the calm shallow waters of Geographe Bay to rest and nurse their young calves. The migration is a very long journey and the whales must replenish their energy levels at multiple times throughout the 6 month long migration. One of these locations is here in Geographe Bay. On their southward journey back to feeding grounds in Antarctica they will follow the coastline into the bay. The shallow calm water is enticing to both whales and tourists alike.
Some more details on the tour locations and times are below:
Dunsborough tours run September to early December. Departure is from Quindalup Beach. Accessibility here is limited as it is a beach boarding.
Busselton tours run September to November. Accessibility is much greater as boarding is from the Marina or from Busselton Jetty. Ramps and stable boardwalks guide you onto the vessel and it is suitable for wheelchair or pram accessibility.
The approximately 2.5-hour whale watching tours operate from both locations at 10am and 2pm daily! AND sunset tours during October-November, which depart at 4:30pm. The perfect way to end your day in the Margaret River region.
Both locations are only a skip, hop and jump from Margaret River and a cruisy 25min drive which makes a Margaret River whale watching tour a must-do experience while in the area.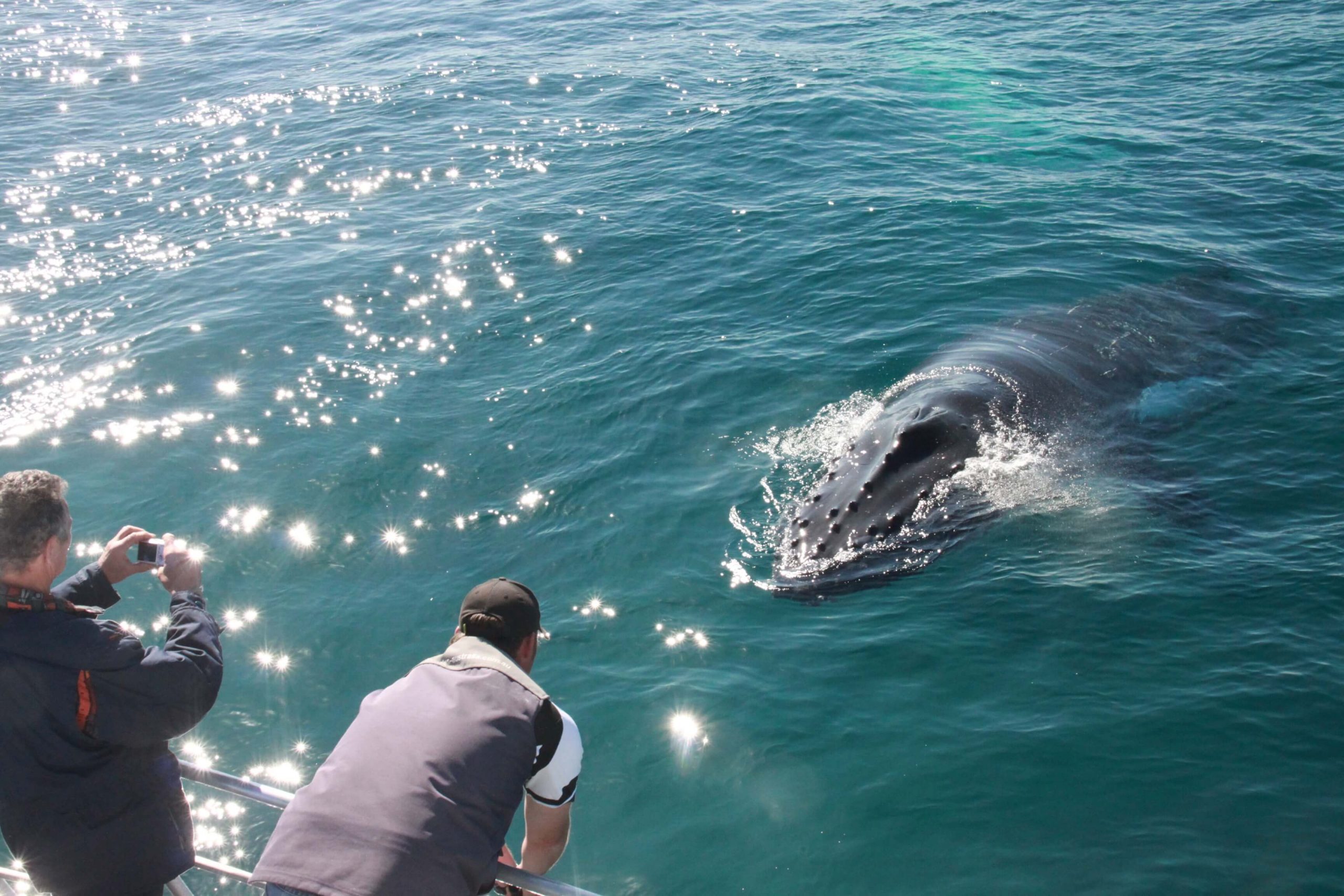 Tours Departing 10am & 2pm Daily
Travelling with 10 people or more? Call us on 08 9750 5500 to redeem a 10% discount on your group booking.
Click Here
Expedition Details
Duration: 2.0 hours Please allow up to 3 hours depending on wildlife sightings
Bonus inclusions - Join Naturaliste Charters on a Whale Watching tour and receive 20% off Lunch or Dinner at Augusta Hotel, Equinox Bar & Cafe Busselton OR 15% at Occy's Dunsborough
Please be on time as we cannot wait for you. Please arrive at the departure point 15 - 30 minutes before the scheduled departure time so we can board all passengers and depart on time, which means more time with the whales!
Dates: 1st September to early December
Departure time
Departing 10am & 2pm daily
4:30pm Sunset Tour - mid-September to end of November (minimum of 10 adults or equivalent required to confirm this tour)

Pro Fisherman's Boat Ramp, Geographe Bay Road, Dunsborough (opposite McDermott St, Quindalup), approximately five minutes drive from the Dunsborough town centre.
WHY SHOULD YOU GO WITH NATURALISTE CHARTERS:
The Dunsborough vessel, the "Alison Maree" – is a 20-metre catamaran which has been purpose-built for the Southern Ocean providing excellent stability and comfort. With a passenger capacity of 90 people and a variety of viewing platforms, "Alison Maree" is very large and stable, being brilliant for wildlife interactions. The vessel is suitable for all age groups and life jackets are available for peace of mind.
If you are looking for a quieter tour than go no further than our Busselton vessel. The Busselton vessel, 'Dhu Force' is an 18m vessel. She is a beautiful vessel offering to get up close and personal with the whales and provides a more intimate experience as she only holds 22 passengers. She is the perfect whale watching vessel, offering multiple uninterrupted viewing platforms plus 360 degree views from the Flybridge. You'll be comfortable on our clean and spacious vessel, whether you want to soak up the sun or enjoy the air-conditioned cabin area, there is also ample covered seating on her large stern viewing deck.
WHAT TO EXPECT TO SEE?
Busselton and Dunsborough sit on Geographe Bay's calm coastline where Humpback Whales Southern Right Whales use this little pristine corner of the world as a nursery, playground and rest haven during their migration back down the coast each year. They are often as inquisitive about people as people are about them, curiously coming close to our vessels to check out the visitors! The lure to head out whale watching can be very strong! Whether it is your first time or you are a seasoned sailor, Naturaliste Charters will comfortably and safely take you on an adventure of a lifetime. The crew are experienced and passionate about their roles, showcasing the spectacular wildlife the Margaret River region has to offer. With over 25 years worth of operations in the south west, you will be able to experience so much more than just "whale watching". A Margaret River Whale Watching tour with Naturaliste Charters provides the most up to date science and information about the migrating whales, including hot off the press new research directly from the scientists! The passion oozes from the team and you will leave with a new outlook on the beautiful marine environment here in Western Australia's Southwest.
Minke Whales and the largest animal on the planet, the Blue Whale also migrate through this area during the annual whale migration. So while you are on a Margaret River whale watching tour you have the chance to sight up to FOUR different species of whale! But WAIT, there's MORE…dolphins and seals are also regularly sighted during the tours too! Whether they're riding the bow or in the boat's wake the resident pod of dolphins are always the "cherry on top" of a great day on the water!
Margaret River Region
There is SO MUCH on offer in the Margaret River region both before and after your whale watching tour. For the adrenaline junkies, more thrills can be found such as rock climbing, abseiling, mountain biking, canoeing and of course surfing! You might even be tempted to throw in a line and chase some snapper at one of the designated fishing spots. OR even head out on a deep sea fishing charter off Cape Naturaliste, where they target some of the BEST in the WEST, like the prized West Australian Dhu Fish!
Not sure where to rest your head? Your bed for the night can be as opulent or basic as your budget allows. The from camping in the forest or a short walk from world renowned beaches to indulging in an array of Australia's most luxurious, premier hotels, resorts, luxury retreats and private beach houses with jaw-dropping views!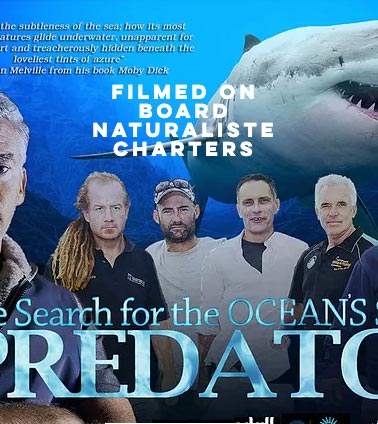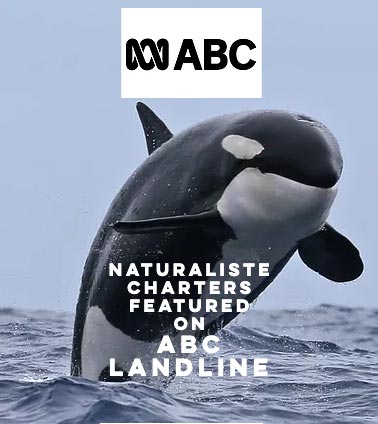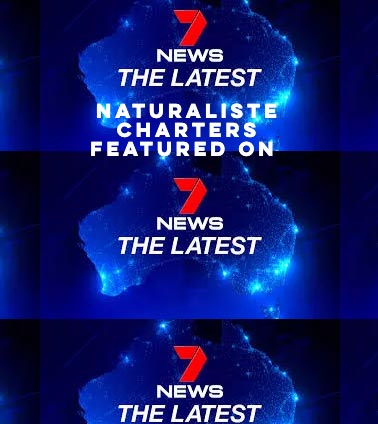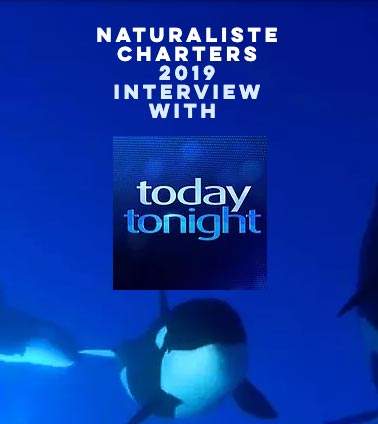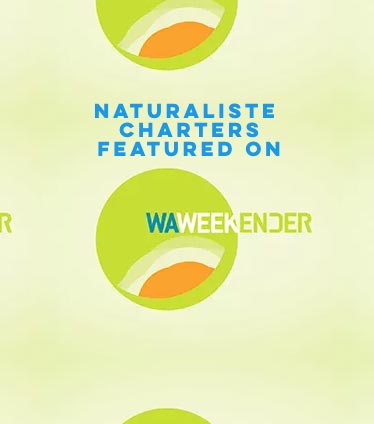 MORE FROM US
Explore Our Expeditions
Whale Watching Dunsborough
Daily at 10am & 2pm (Approx. 2 hours)
Pro Fishermans Boat Ramp Geographe Bay Road, Quindalup Dunsborough
Experience whale watching from the only true north-facing bay in Western Australia. Not only can you witness Humpback whales frolicking in the bay with their calves, but you will also have the opportunity to sight the largest living creature on the planet the BLUE Whale! Our Dunsborough location (just a short 15 minute drive from Busselton) brings calm, protected conditions, which whales love as much as we do.
Whale Watching Augusta
Daily at 10am & 2pm (Approx. 2 hours)
Augusta Boat Harbour, Leeuwin Road, Augusta
Immerse yourself in a family-friendly adventure like no other with our Whale Watching experience, guided by our expert crew, aboard our beautiful, modern purpose-built tour vessel.
Bremer Canyon Killer Whale Expeditions
Daily at 8:30am (Approx. 8 hours)
Bremer Bay Boat Harbour, Swarbrick Road, Bremer Bay
Our Killer Whale Expeditions are a step above the rest. This all-day Western Australia ocean adventure is a once-in-a-lifetime opportunity to experience the stunning Killer Whales (Orcas) in their natural habitat.