Naturaliste Charters is a reliable and responsible Australian whale watching company that's been operating for 25 years, always striving to adopt and evolve their ethical whale watching practices. Naturaliste Charters go above and beyond the required ethical standards, rules and guidelines to ensure the safety and sustainability of the whales they encounter.
HOW TO ENSURE YOU'RE IN ETHICAL HANDS WHEN WHALE WATCHING
Naturaliste Charters ethical standpoints: Naturaliste Charters believe that they should "conserve in order to deserve" to view these incredible marine mammals. Did you know: Whales are considered as the oceans filter, as they swim up and down the water column, they mix our oceans, making them healthier with every kick of their tale!! ALSO, Whales faecal matter contains vital nutrients required to drive the food chain! Phytoplankton provide the world with HALF the world's oxygen AND whale poop helps phytoplankton grow! So, you can thank whales for every second breath you take! If we help conserve the whale populations, we can help reduce the world's carbon footprint. If you want to learn more FUN facts like this one then just join us on one of our ethical whale watching charters!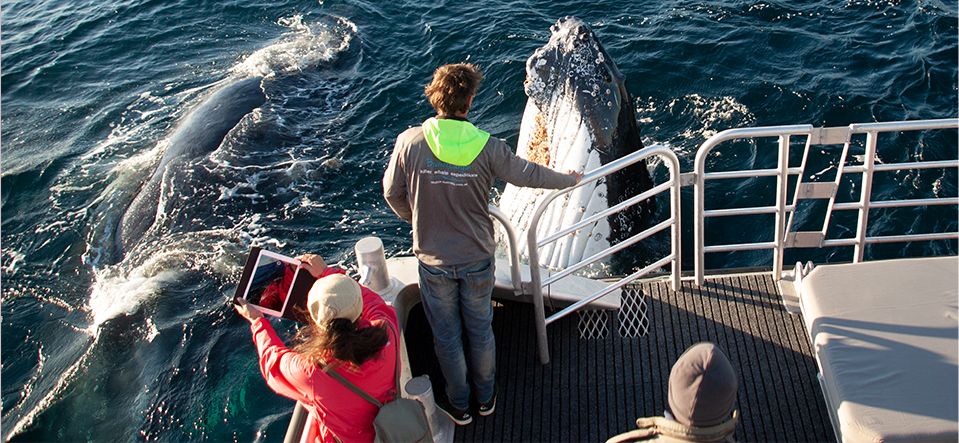 Sustainability starts with the staff: The staff at Naturaliste Charters are all eco-warriors and whale enthusiasts! The staff are highly trained and genuinely care about the welfare of the whales AND all other ocean critters that we encounter. Our crew are constantly developing new initiatives to ensure we hit eco-targets and remain at the highest level in eco-certification. Naturaliste Charters adopt the reduce, reuse and recycle principle, now equipped with biodegradable products throughout the vessel, keeping your conscience at ease while witnessing the whales!
Research: By joining Naturaliste Charters you're being a part of the research and conservation efforts for FOUR different species of whales. Every customer's ticket purchase goes toward whale research that is conducted on every tour. A qualified marine biologist provides educational commentary whilst collecting photo-identification imagery that goes toward a long-term study on the whales that migrate through WA's south-west. This information has assisted in the recent title of Geographe Bay being classed as an "important area for marine mammals" under the International Union for the Conservation of Nature (IUCN) on a global level.
Follow the rules: Naturaliste Charters follow all marine regulations, speed limits and distance requirements for the safety and welfare of the whales. Being patient often pays off while on tour, as keeping your distance almost always results in the whales letting their guard down, becoming inquisitive and approaching the vessel for the ultimate and intimate close-encounters with some of the world's most majestic ocean giants!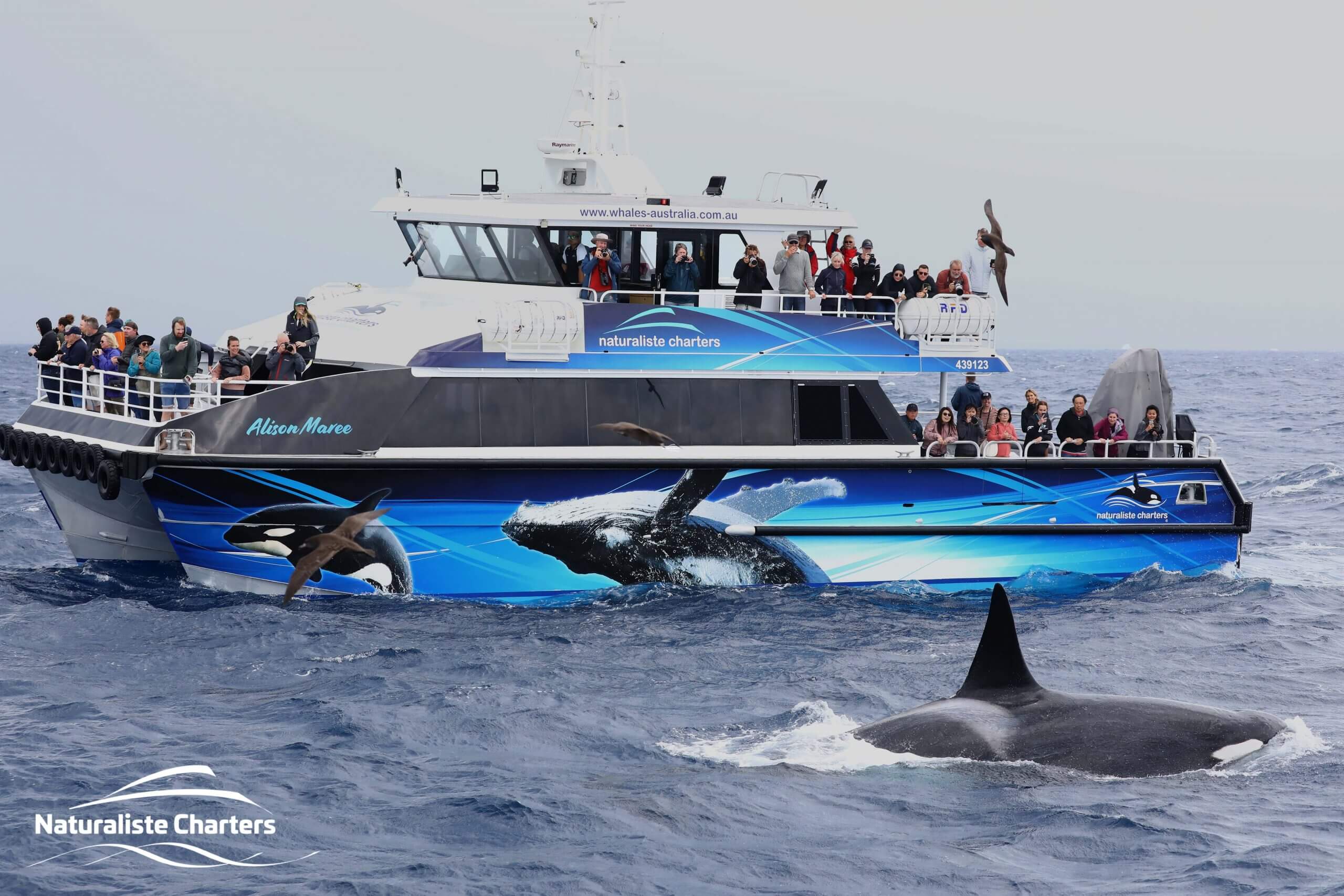 Adopting a code of conduct: Naturaliste Charters has developed their own ethical whale watching guidelines as a "code of conduct" to ensure that they achieve the most sustainable eco-tourism practices both on and off the water. The code includes things from reducing plastic and carbon-emissions, conducting research, increasing education/awareness and training staff in the most up to date practices that are on offer, all to ensure that as the whale populations continue to grow the animals are left undisturbed for future generations to encounter and enjoy too.
Giving back: Naturaliste Charters Australia collaborate with multiple industries, universities and research initiatives such as DBCA, Western Whale Research, SouWest Ecology Study and Project ORCA to provide crucial information and observations on the whales they encounter across all five of their operating locations, including Albany, Augusta, Bremer Bay, Dunsborough and Busselton Naturaliste Charters also conduct regular fundraisers to generate donations toward the above companies and local businesses/townships to increase recycling efforts and continue research at each site. Naturaliste Charters also offer internships and work experience for students and studying marine biologists to gain hands on experience and provide opportunities for the next generation of scientists to continue these efforts.
Leave no trace: Naturaliste Charters have adopted the "Leave no trace" and "Take 3 for the sea" initiatives to ensure their reduce, reuse and recycle practices are met and remain at a high standard to provide a benchmark for other industries and businesses to align with. The experienced and passionate crew are also trained to spot and remove any rubbish that is found floating in the water column when on tour. The enthusiastic and eco-friendly staff also ensure that their high level of work and environmental ethics are reflected in their homes and out of work lifestyles, often educating customers on the importance of environmentally friendly practices to conserve and protect our oceans. So, with that said, you won't only enjoy the most ethical and eco-friendly whale watching Australian charter experience, BUT you'll also receive some great take home tips to reduce your environmental footprint too 😀