Augusta, located in the stunning Margaret River region, Western Australia, has a wide variety of things to do and places to stay for outdoor enthusiasts and nature lovers. With its breath-taking landscapes, diverse wildlife, and tranquil surroundings, it's no wonder that Augusta is a popular destination for camping and nature enthusiasts. In this blog, we'll explore some of the best camping grounds in Augusta, highlighting their surroundings, features and facilities. Whether you're seeking breathtaking views, access to national parks, beachfront locations, or proximity to popular attractions, Augusta has something to offer for everyone.
Approximately a 15-20 minute drive from Augusta you can find the Hamelin Bay Caravan Park. This family friendly park is a popular spot as it is situated along a picturesque coastline and offers an unforgettable camping experience. This beachfront campground allows campers to wake up to the sound of crashing waves and breathtaking sunrises. The pristine sandy beaches are perfect for leisurely walks and sunbathing, while the clear waters provide excellent opportunities for swimming and snorkelling. If visiting in the winter, warm up next to a fire pit and have some marshmallows on hand! For those seeking adventure, Hamelin Bay is also known for its resident stingrays, which often visit the shoreline. The campground offers well-maintained facilities, including powered sites, cabins, amenities blocks, a convenience shop and a camp kitchen. One thing to be wary of however is there is very little phone reception available here, although this could be a good thing and give you the ultimate chance to switch off.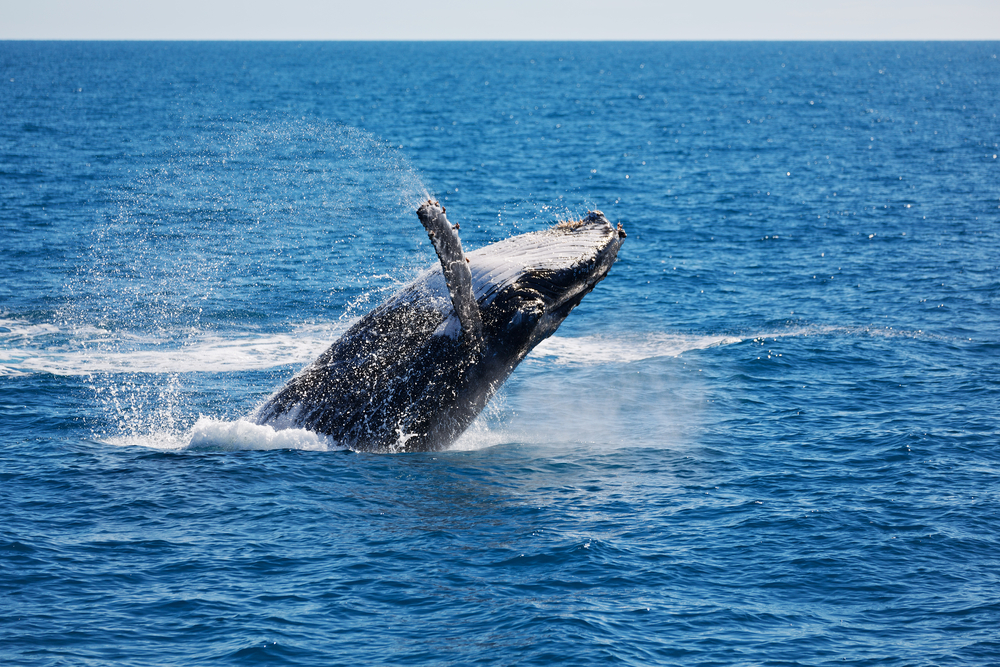 Nearby activities and attractions:
Experience the thrill of Augusta Whale Watching with the Pioneers of Whale Watching in the Southwest – Naturaliste Charters. Whale Watching tours are available from May to August from the state-of-the-art Augusta Boat Harbour. Enjoy spectacular viewing opportunities of the majestic whales as they migrate north to the warmer waters to give birth to their young. More than 50,000 Humpbacks migrate each year, so you have significantly good chances of sighting these whales!
Embark on hiking trails, such as the Cape to Cape Track, which offers stunning coastal views and stretches for over 135 kilometres. This hiking trail is well known for its natural beauty, the best thing is you can choose to do small sections of it at a time, you do not need to walk the full Cape to Cape track in one go!
Explore nearby attractions like the historic Cape Leeuwin Lighthouse, where the Southern and Indian Oceans meet. You can join a guided tour to the top of the Lighthouse (which is also the tallest Lighthouse on mainland Australia!) or wander through the old village buildings and learn about some of the amazing history this destination has to offer.
Another popular spot to visit in the beautiful Margaret River area is the Jewel Cave. This is one of many caves here in the Margaret River region but the Jewel Cave is the closest one to Augusta. Soak up the knowledge from the local guide, have a bite to eat in the cafe and be sure to enjoy this family friendly activity.
Flinders Bay Caravan Park
Just a 5 minute drive from the Augusta town centre, nestled on the shores of Flinders Bay, this camping spot provides a tranquil and scenic retreat. With its serene atmosphere and picturesque views, Flinders Bay Caravan Park is ideal for those seeking a peaceful camping experience. Campers can enjoy beachfront camping, where they can relax and soak in the beauty of the surrounding nature. Fishing enthusiasts will appreciate the excellent fishing opportunities in the bay. The campground offers spacious sites (powered and non-powered), BBQ facilities, and clean amenities for a comfortable stay.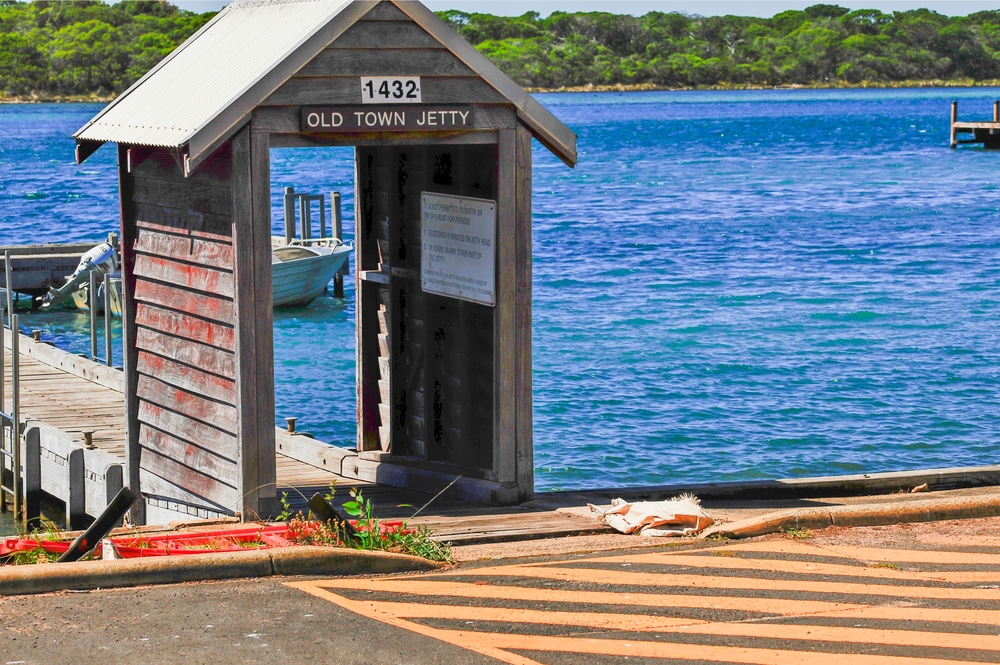 Nearby activities and attractions:
Indulge in fishing or crabbing in Flinders Bay, known for its abundance of fish species.
Take a leisurely stroll along the Augusta Historic Jetty, which offers panoramic views of the bay and the town.
Visit the Augusta Boat Harbour and watch the local fishermen bring in their daily catch. Whilst there pay a visit to Rare Foods Australia – The only wild enhanced fishery in the world using certified sustainable practices to produce Greenlip abalone.
Head down to the Colourpatch Café and enjoy some delicious local delicacies including Abalone and freshly caught fish, paired with some local wines.
Located walking distance from the town centre, Turner Caravan Park is a popular choice for campers seeking convenience and proximity to amenities. The park boasts stunning riverfront views, where campers can enjoy peaceful sunsets and the tranquil flow of the Blackwood River. Turner Caravan Park offers powered sites, riverfront chalets, clean amenities, and a camp kitchen.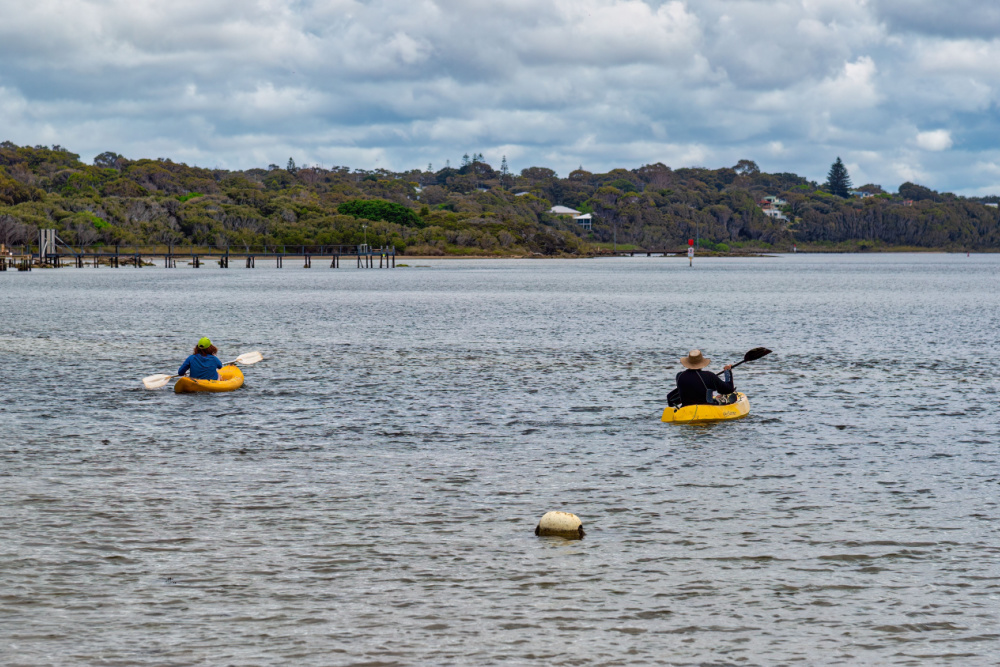 Nearby activities and attractions:
Explore the majestic Boranup Forest, known for its towering karri trees and scenic walking trails. Stop, take a breath and listen for the birds and enjoy the dose of fresh bushy air!
Engage in water activities such as kayaking, stand-up paddle boarding, canoeing, and boating along the Blackwood River. Or head down to the local boat ramp, launch your boat and head out for a fun day of fishing and wildlife spotting with your mates or family.
Enjoy a picnic or a barbecue at the nearby Blackwood River Park. The local IGA and butcher will have all your required essentials.
Head down to the local Augusta Bakery and watch your eyes grow bigger than your stomach! From yummy homemade pies, cream donuts, quiches to freshly baked scones you'll be more than happy that you made time to visit this local gem.
Which Augusta Campground will you choose?
Augusta, Western Australia, provides a remarkable camping experience for nature enthusiasts. Whether you're captivated by beachfront beauty, stunning river views, just visiting for a special event or wanting proximity to popular attractions, Augusta's camping grounds offer something for everyone. From the tranquil shores of Hamelin Bay to the serene Flinders Bay and the convenient location of Turner Caravan Park, each campground provides unique features, natural surroundings, and essential facilities for a comfortable stay. Exploring the nearby activities and attractions, such as whale watching, hiking, fishing, visiting caves, or even a round of golf at the local golf course will make your camping trip in Augusta truly unforgettable. So, dust off your camper trailer, pack your gear, immerse yourself in nature's paradise, and create lasting memories in Augusta, Western Australia.