A JOURNEY TO THE EDGE
Location | Bremer Bay
How to get to Bremer Bay
Bremer Bay is a small remote town that is approximately 180kms east of Albany and 505kms south of Perth, Western Australia. Bremer Bay is so incredibly unique it is the only destination in Australia where you can join a Whale Watching experience specifically to see Orca!
If you are interested in doing a Bremer Bay Whale Watching Experience you are probably wondering how to get there… Please see a few suggestions below:
Self-drive: Prepare a good playlist, plan your route and get excited as you are about to embark on an "orcasome" adventure, there are some beautiful sights to take in no matter what direction you are travelling from, be sure to stop for rests, keep an eye out for the wildlife and get excited as your Bremer Bay Whale Watching Experience will be something worth all this effort!

Flights: Rex airlines offer flights from Perth – Albany, once you arrive in Albany you can either rent a car and self-drive to Bremer Bay (Approximately 2 hours) or book in for the Albany Bus Transfers. With the bus option you can be collected from the Albany Visitor Centre, driven safely to the Bremer Bay Boat Harbour for your Bremer Canyon Killer Whale (Orca) Expedition, after your Whale Watching experience your driver will then take you back to Albany arriving back at approximately 7 pm.
The Bremer Canyon
Nothing will prepare you for the experience of seeing Orca at the Bremer Canyon. It is one of the least explored destinations in the world, and there are not many of those left. On the edge of our Great Southern land and the mighty Southern Ocean lies the tiny coastal town of Bremer Bay, Western Australia. Surrounded by the UNESCO Fitzgerald Biosphere Reserve, the area is internationally recognised for its pristine state and high biological diversity. With many species found nowhere else on earth, pristine beaches, and its rugged and spectacularly beautiful coastline, Bremer Bay is a dream destination for nature and adventure lovers alike.
Sixty kilometres offshore lies a less well-known ecological treasure. Where the Australian continental shelf plummets to the deep ocean the Bremer Canyon lies. At 200 km long, 70 km wide and over 3.5 km deep, it is more than a kilometre deeper than Australia's tallest mountain is high, and is twice as deep as the Grand Canyon, USA.
Submarine canyons support a much higher diversity of life than the surrounding deep ocean. As cold water moves along the base of a canyon towards the coast, it begins to rise, bringing with it nutrients from the deep ocean. The nutrients are used by phytoplankton, microscopic plants that provide a rich source of food for larger animals.
It is also possible the incredible diversity of life here has assistance from a secret under the seafloor, a fuel deposit laid down in the time of the dinosaurs. A leak from this deposit could release compounds that may also contribute to the oceanic smorgasbord. While our understanding of the dynamics of this incredible deep-water ecosystem is only just beginning, it is beyond doubt that it supports one of the most astonishing aggregations of marine life anywhere in the world.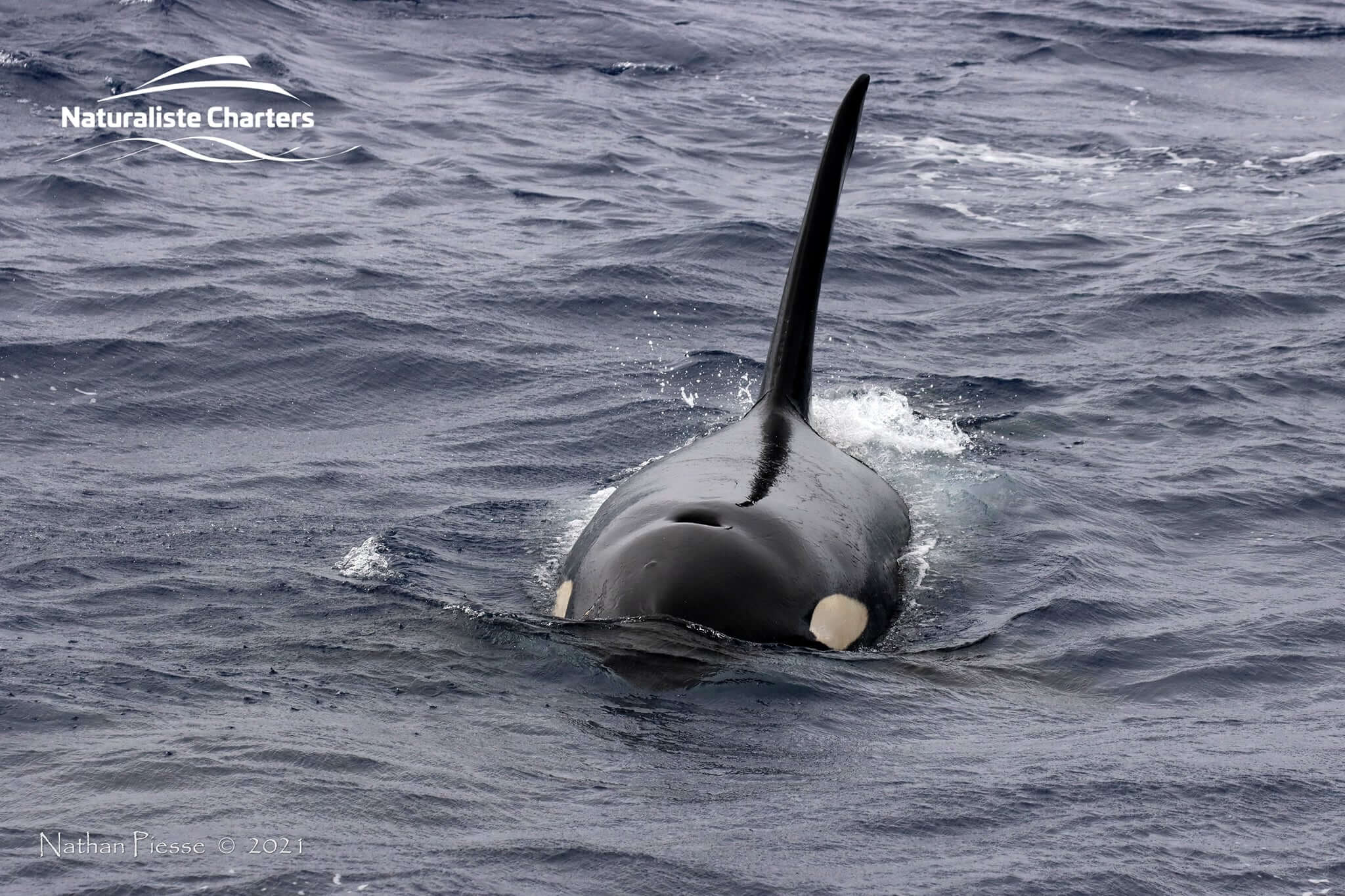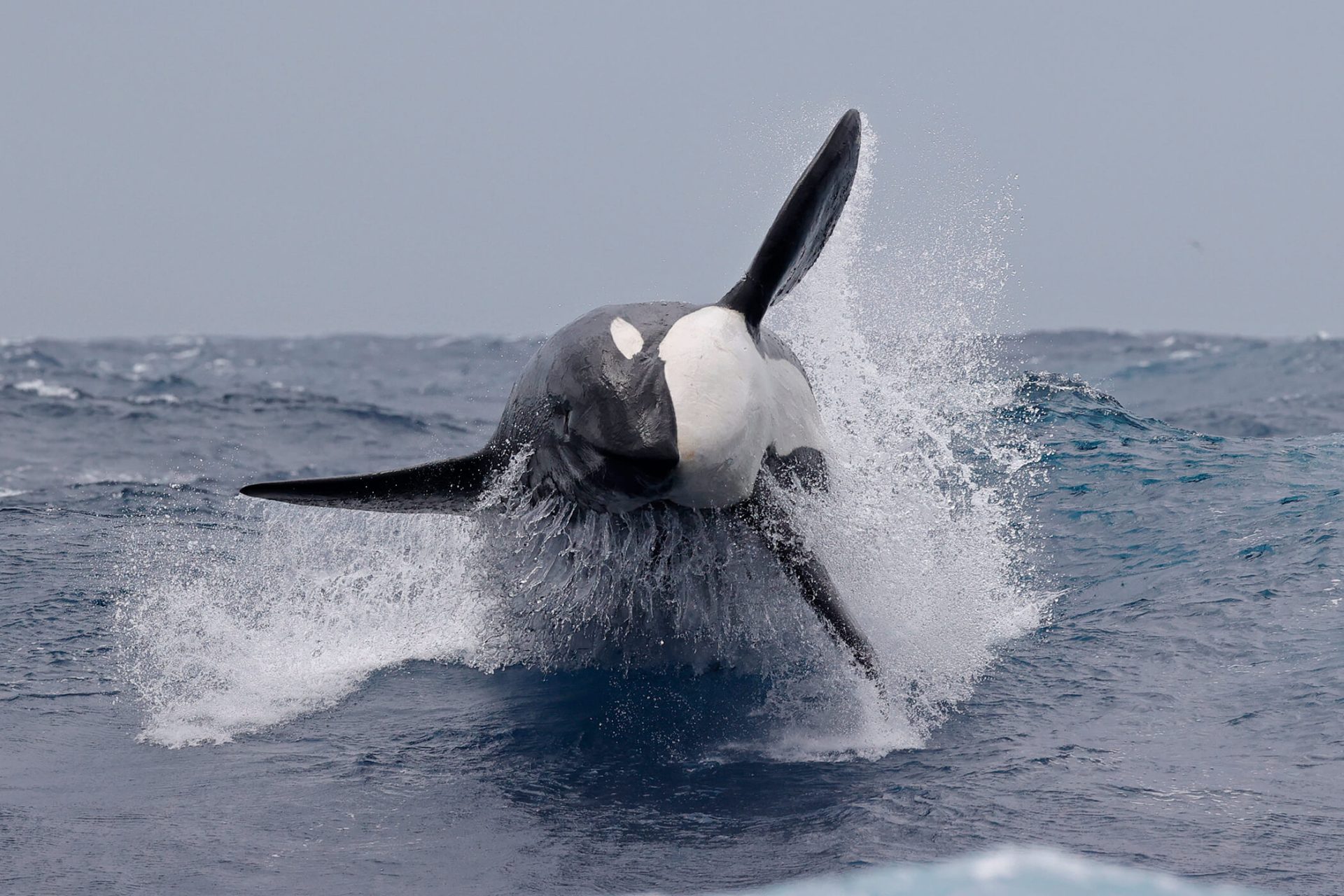 What Can I see on my Bremer Bay Whale Watching Experience?
Killer Whales (Orca): The Bremer canyon deserves its glowing reputation with more than 200 Orcas that have been named and catalogued you can understand why it is one of the most amazing places on earth and the only place you can reliably encounter Killer Whales (Orca). Orcas often approach and surround our vessel, they are just as curious about us as we are of them. You may see those same orca hunting, their bodies transform to what appears to be deadly black and white missiles that rocket through the ocean as they work together to take down their prey. It is a sight that may leave some feeling uncomfortable, but this is nature untouched and the work of the circle of life.
Sperm Whales: The Sperm Whale, the largest toothed predator to have ever lived. Watch in awe as a sperm whale breaches, it's 50-tonne body landing in a storm of white water, the ultimate bombie! In complete contrast, a maternal herd of sperm whale mothers and calves peacefully may be encountered logging at the surface like a fleet of haphazardly parked buses.
Pilot Whales: Delight in the sight of a family of long-finned pilot whales, travelling in large pods they storm through the Southern Ocean effortlessly, our crew have nicknamed the Pilot Whales "Angry Sausages" you will understand why when you see them charging through the ocean.
Dolphins: Orca may not be the only dolphin you see on your Bremer Bay Whale Watching Expedition, with other species like the striped and common dolphins sighted often. Watch on in awe as pods of dolphins travel alongside our vessel the "Alison Maree" they surf alongside the bow and sometimes ride the wake, from one or two dolphins to mega pods of a thousand plus, it's a joyful moment that brings plenty of excitement.
Australian Sea Lions: Every afternoon to finish off a spectacular day at the Bremer Canyon we stop by and visit the colony of Australian Sea Lions who are often sighted laying on the rocks, enjoying the sunshine, they are super cute and can strike some good poses for the camera!
Pelagic Sea Birds: The Bremer Canyon hosts a diverse and spectacular range of seabirds that vary with the seasons and the prevailing winds ranging from the subtropical Bridled Terns to the Antarctic and Subantarctic breeders like Wilson's Storm Petrels and South Polar Skuas. Rare species have been spotted onboard our Bremer Bay Whale Watching Experience including the Sooty Albatross & the Sabine's Gull.
How can I see the Whales & Orca in Bremer Bay?
There are 2 ways to experience Whale's in Bremer Bay, if it is the Orca you want to see then the only way you can see them is by joining us, Naturaliste Charters on a Bremer Canyon Killer Whale (Orca) Expedition as they can not be sighted from the shore. Don't let this upset you though, we are the proud founders of this Bremer Bay Whale Watching Experience and our expeditions have been departing from Bremer Bay since 2015. It is the ultimate experience of a lifetime that will leave you feeling educated, inspired and in awe at the untouched beauty of the canyon systems and wildlife.
The alternative way you can see whales from Bremer Bay is by waiting for the Southern Right Whale migration to commence. Each year between June & October you can witness Southern Right Whales resting off Point Ann, Bremer Bay from the shore. There are no boat tours available to witness this spectacle, this is all done from land!
When you visit Point Ann (which is a part of the Fitzgerald National Park) be sure to visit one of the Whale Watching viewing platforms for the best chances of seeing these gracious Southern Right Whales.
Preparing for your Bremer Bay Killer Whale (Orca) Expedition
Your Bremer Bay Whale Watching Experience is something that should be pre planned to avoid any risk of disappointment, we highly suggest to:
• Pre book your Bremer Bay Accommodation – Bremer Bay is a small town and yes there are options but they are limited (see some suggestions further down the page), securing your stay early will provide good peace of mind.
• Pre book your Bremer Canyon Killer Whale (Orca) Expedition, take advantage of the 25% deposit to secure your seats then pay the remainder closer to your expedition date, this can be done via our website or by calling our friendly office team on 08 9750 5500.
• Purchase your sea sickness tablets, this is HIGHLY ENCOURAGED! Don't ruin your dream of seeing orca in the wild by spending the day feeling seasick! Head to your local chemist, have a chat with the pharmacist and take the precautions, even if you think you don't suffer from sea sickness.
• If you have any special dietary requirements eg. gluten free, vegan, nut allergies, dislikes, please let our team know via email or call, our wonderful caterers from the Wellstead Café/Museum can cater for your needs.
• As we are spending 8 hours on the ocean 60kms offshore our crew do need to be aware of any medical issues that could be of a concern, please let our office know when booking if there is something we should be aware of, this helps our planning process to ensure we are equipped to deal with any scenario and to make sure we can still provide you with an amazing day out.
• Be excited, you are about to experience nature in its true form, beautiful, untouched, pristine, every day is different, just be prepared for an adventure of a lifetime.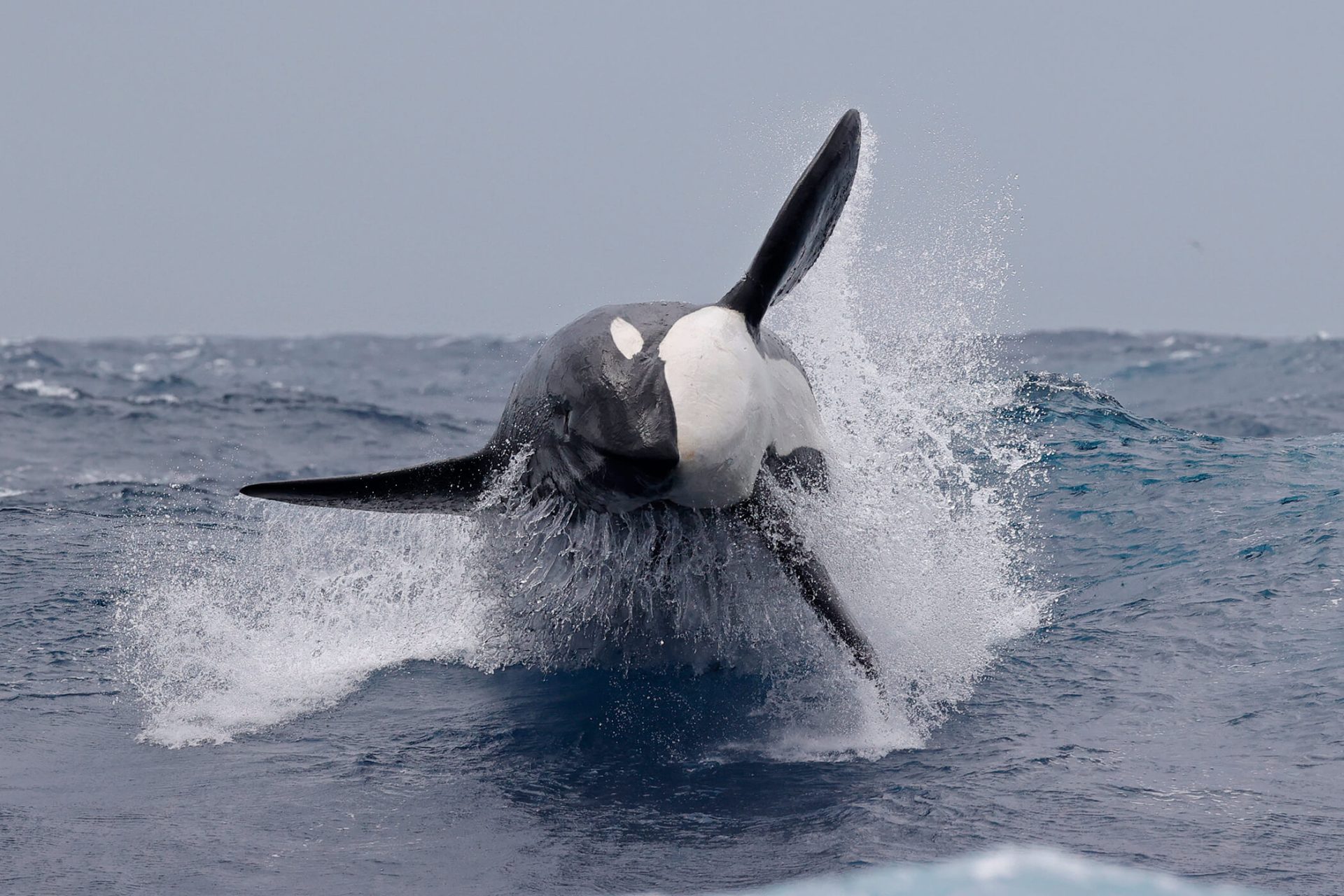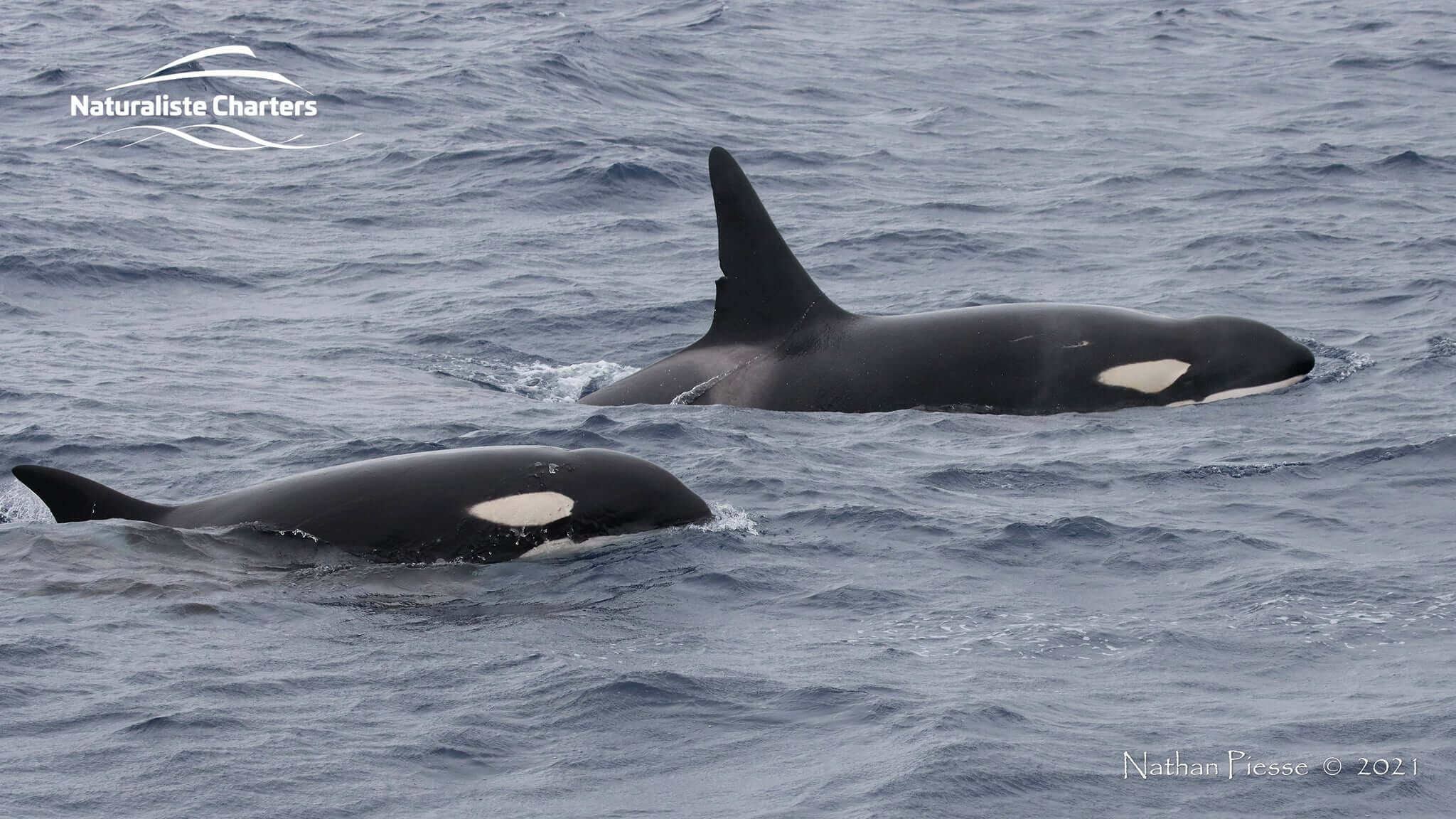 Where to eat & drink in Bremer Bay
Bremer Bay maybe a small town but that there is still delicious meals to be had! There is no denying that we are great supporters of the Wellstead Café/Museum, not only are they our caterers but they have an amazing menu with quality that can be found in 5 star restaurants! From their panko eggs, wood fired pizza, breakfast bowls and more there is a good variety to keep everyone happy.
Then there are the new kids on the block, the Bremer Bay Brewing Company! Pouring tasty beers and dishing up fish & chips, burgers and pizzas, they have fun décor and are a great friendly team.
Departure Point
Bremer Bay Boat Harbour. Located at the end of Swarbrick Road Bremer Bay, an approximately 5 minute drive from the town centre. From Wellstead Road (the main road into Bremer Bay), turn onto Point Henry Road. Swarbrick Road is the first left hand turn if coming from town.
Bremer Bay Boat Harbour, Lot 115 Swarbrick Rd, WA 6338, Australia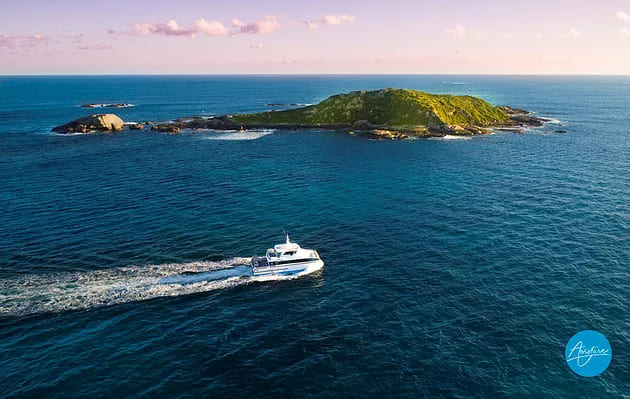 Bremer Bay Accommodation/Dining options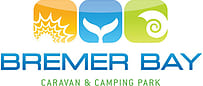 Bremer Bay Caravan Park
​Nestled amongst natural bush on the banks of the Wellstead Estuary & near the beaches of the Southern ocean you'll find this beautiful caravan park, an area known for fishing, wildflowers and whales. Walking distance to the town & 10 min walk to Main Beach. • Large Grassed & Powered Sites • Immaculate Camp Kitchens • Tennis Courts & Playground • Cabins • Chalets (fully self-contained) • Pet Friendly (except Peak Periods) * Free Wifi – View more information on their website.

Quaalup Homestead
The perfect place to stay to explore the Fitzgerald River National Park after your whale-watching experience. Escape the crowds on 40 Acres surrounded by the National Park. Visit their website and book direct.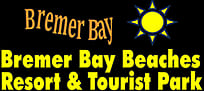 Nestled in a cool peppermint grove, 'Beaches' sits at the gateway to Point Henry Peninsula offering easy access to Bremer Bay's choice of eight pristine beaches and attractions. Accommodation is available to suit any budget ranging from deluxe self-contained chalets through to powered or unpowered campsites. Even camping comes with its luxuries including clean modern bathrooms & laundry, a fully equipped camp kitchen, BBQs, pool, tennis courts and cafe. We are also a pet friendly campground *conditions apply (excluding chalets and cabins). Head to their website for bookings and enquiries.


Wellstead Museum and Cafe
The Wellstead Museum & Cafe Open 6 days (closed Wed) Breakfast 9:00-11:00am / Lunch 11.30-2.30pm / Saturday night wood fired pizzas 5.30-7.30pm. Check out their Facebook page for the most up to date information.

Lejano Bremer Bay
​Lejano Bremer Bay offers luxury oceanfront accommodation for up to 6 guests. Located on the beautiful Pt Henry Peninsula, Lejano enjoys panoramic views across Dillon Bay and has direct access to the foreshore. Indulge in a unique abode with a distinct Spanish flavour that draws on strong Moorish influence typical of Southern Spain and Mediterranean Africa. Accommodation consists of three queen size bedrooms, two with private bathroom, and can be split into two self-contained residences. Close to Bremer Bay (10km), with easy access to the adjacent Fitzgerald River National Park, Lejano offers a perfect base for your Orca expedition with Naturaliste Charters. Far away but difficult to leave, please enjoy the unspoilt beauty of this special place. Rates start from just $175 per night. Visit www.lejanobremerbay.com.au for full details and to book online.

Bremer Bay Break Aways
​The only locally owned and run short term holiday home accommodation management company in Bremer Bay. They provide a diverse range of accommodation options and strive to provide a personal and professional experience while keeping a relaxed feel for clients and homeowners. Check out their options here.
SPECIAL OFFER: Mention promo code Natchart10 to receive 10% off your accommodation with Break Aways Bremer Bay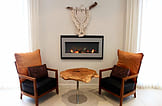 Newbey Haven
​Relax and unwind in our modern, recently built dwelling nestled amongst 7 acres of native south coast bushland on the Point Henry peninsula. The secluded location offers panoramic ocean views across Bremer Bay to the Fitzgerald River National Park and Barrens' Ranges.
Only a short drive from town and less than 5 minutes to Short Beach and Fisherys' Boat Harbour with many more only minutes away, Newbey Haven is the perfect place to base yourself during your stay, whatever your motivation may be. Book online.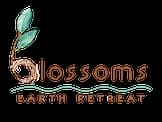 Blossoms Earth Retreat
​Blossoms is an eclectic and earth style house, seclusively located on 9 acres in the picturesque town of Bremer Bay. The casual family retreat is situated among the coastal heath in the Point Henry Peninsula dune system and overlooks the beautiful Blossoms beach. This house is the perfect place for a small or large group of people wishing to enjoy Bremer Bay- and is particularly suited to families as the house provides an abundance of activities to enjoy. Book online.

Orcas Coffee Company
​Orcas Coffee Co is a local seasonal coffee specialist located within Bremer Bay. Our sole focus is no compromise world class coffee also serving related drinks and scoop icecream. We are incessant in our attention to detail, maintaining a high consistency and being up to date with the highest coffee
standards. For more information head to their Facebook page Orcas Coffee Company.
Bremer Bay Bed & Breakfast
Bremer Bay Bed and Breakfast is a friendly, comfortable home away from home. Newly built, stylish and modern. Amazing views of the ocean from your room. Visit their website for more information.
Tozer's Bush Camp
Tozer's Bush Camp has 48 unpowered bays surrounded by native bushland. There is a country kitchen which has cooking and entertainment areas. Located 16kms West of Bremer Bay and close to the Fitzgerald River National Park. Centrally located to local beaches including Point Ann, where whales can be sighted from one of the observation decks from July through to October. View more information on their Facebook page.
Bremer Bay Resort
The Bremer Bay Resort features a modern fully equipped bar with a wide variety of drinks and local wines available. The Mount Barren Restaurant offers a spectacular menu and is open for breakfast, lunch and dinner 7 days a week. Enjoy quality food and breath-taking views in a relaxed and friendly atmosphere. The Resort has 21 apartments available, including a deluxe spa apartment, fully self-contained family villa and motel-style rooms. Book direct through their website.
Airbnb
Many of the locals have made their beautiful homes available for holiday use in the Bremer Bay region, visit the Airbnb site to search availability.
Accommodation Options – Surrounding Bremer Bay
Four Mile Campground – Hopetoun 275km
A popular camping area near beautiful Four Mile Beach with picnic tables, gas barbecues and fifteen camp sites of various sizes accommodating regular caravans and/or tents. – Book Online.
Cheynes Beach Caravan Park – Cheynes Beach 156km
Cheynes Beach Caravan Park is a well shaded, grassed park with fully serviced caravan and camping sites, cabins, modern amenities, camp kitchens, playgrounds and communal gas BBQs. There is a shop that caters for all the necessities including fuel and liquor. And Takeaway open 7 days a week. Visit their website for more information.