Bremer Bay is a stunning small coastal town located along the south coast of Western Australia in the Great Southern region. Bremer Bay is close to Fitzgerald River National Park and offers some great opportunities to see some beautiful flora in the area. Being right on the Southern Ocean, Bremer Bay has stunning wide bays and white sandy beaches so is a great spot for beachgoers and surfboard riders as well as being a popular area for fisherman. It is also well known for whale watching, which can be done from a boat or seasonally from the land.
Whale Watching Insights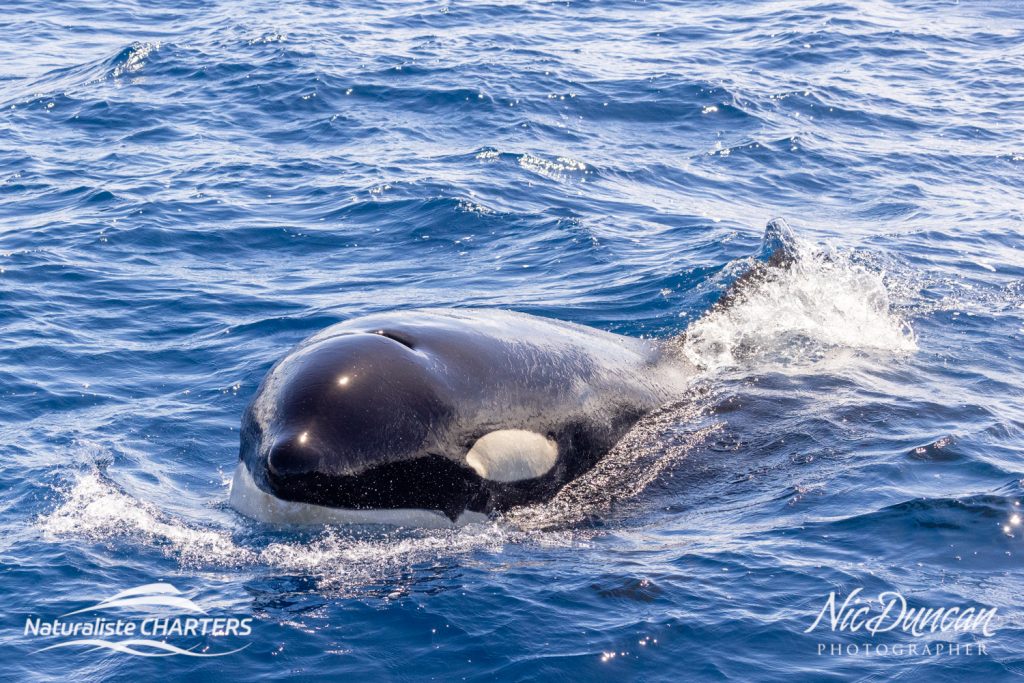 During the season from July to October Southern Right Whales head into their nursery grounds located close to the south coast and are a vital part for the growth of these endangered species, they can be viewed from the shore and the best locations to view them is Bremer Beach, Point Ann and Trigelow Beach, Doubtful Islands. Point Ann in the Fitzgerald River National Park provides a whale watching platform and views of Mount Maxwell and West Mount Barren.
From mid December until late April Killer Whales or Orca are seen off the south coast coming and going from the Bremer Bay Canyon. The largest congregation known in the southern hemisphere has over 150 individuals. Other pelagic sea creatures that are encountered besides the Bremer Bay killer whales is an incredible natural gathering of marine life. These include sperm whales, long-finned pilot whales, and the rarer beaked whales and blue whales. At times you might even come up close and personal with pods of striped, bottlenose, and other species of dolphin. You could also spot the rare sunfish and different species of sharks, including the great whites, whaler sharks, and the stunning oceanic blue shark.
Why Bremer Bay?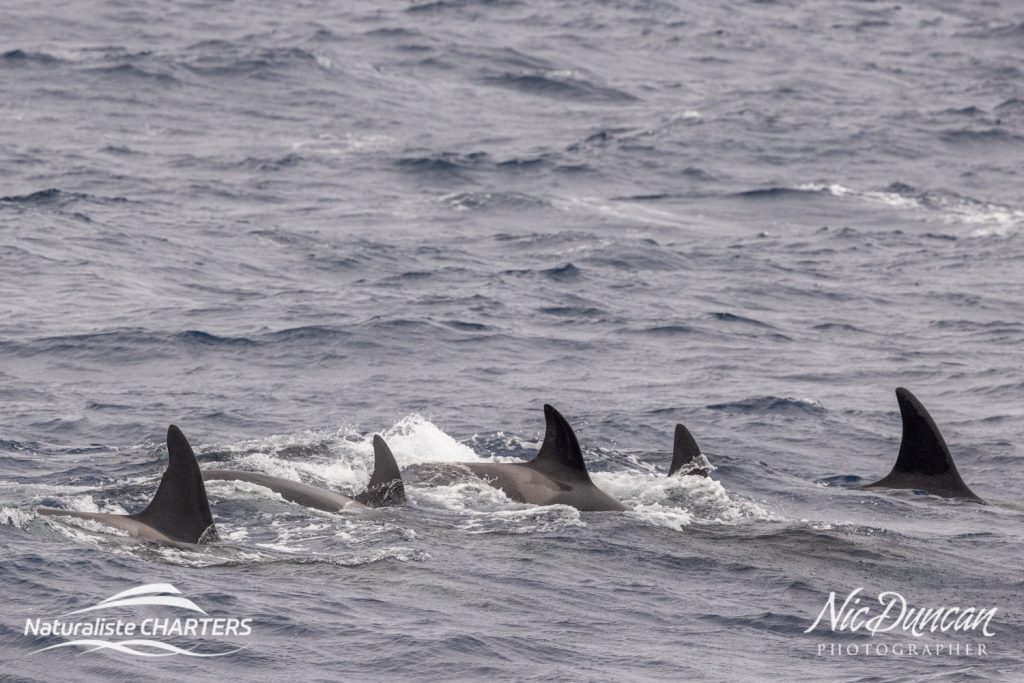 Bremer Bay is a quiet coastal town sitting on the edge of Bremer River and close to the Southern Ocean, but in the summer months the population expands to over 10,000 visitors. Bremer Bay is a six and half hour drive south east of Perth. You can also fly from Perth to Albany in just one hour and 15 minutes, then take the two hour drive east to Bremer. Bus transfers from Albany to Bremer Bay and back are also available in the summer season if you are whale watching with Naturaliste Charters.
There's always something to do whilst in Bremer. Nearby Fitzgerald River National Park is one of the largest and most botanically significant parks in Australia, it attracts bushwalkers from far and wide. Other activities include swimming in the calm waters of Fisheries Beach Marina, canoeing on the river, surfing, fishing both of the beach, rocks or onboard a boat. There are also plenty of tracks and beaches around Bremer Bay and Fitzgerald River National Park suitable for four wheel driving.
Bremer Bay Boat Harbour is located on Fishery Beach in a sheltered cove. Located at the end of Swarbrick Road Bremer Bay it is a 5 minute drive from the town centre and you can launch your boat there or climb onboard a whale watching tour which visits the Bremer Canyon. This is a small geographical location some 50 km from shore and several nautical miles over the edge of the continental shelf adjacent to Bremer Bay – Orca (killer whale), sperm whales, giant squid, numerous species of shark and perhaps most significantly, beaked whales are regularly seen in their natural habitat. A wide range of oceanic bird species are also prevalent at the Bremer Canyon, adding to the diversity of this marine hotspot.
Preparing For Your Trip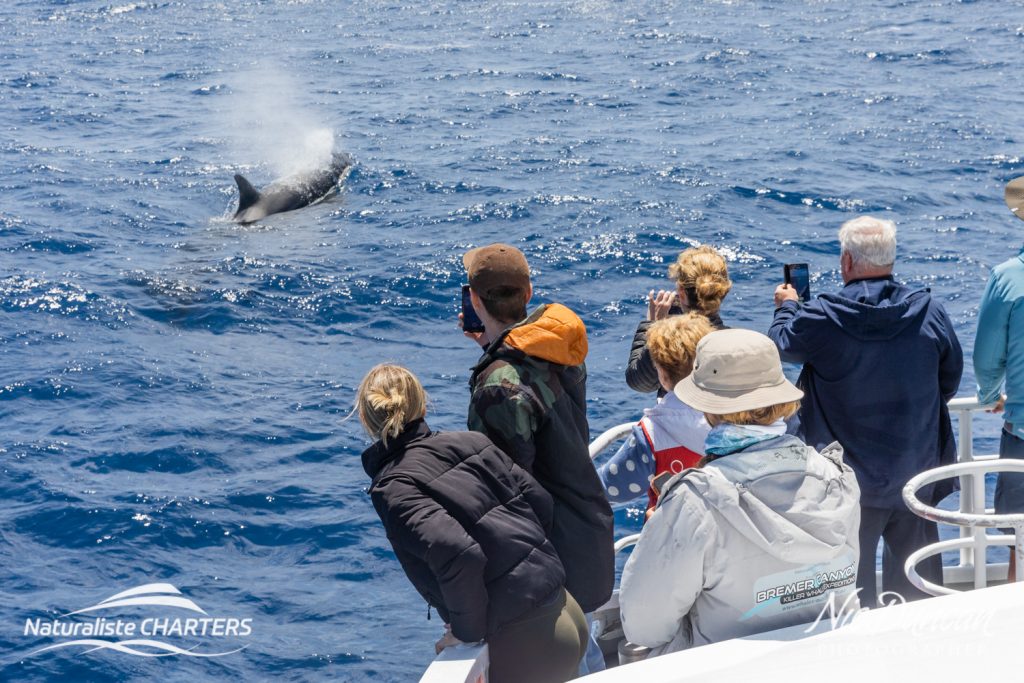 If you are planning to do an orca tour and see these majestic creatures in their natural habitat it is important to be prepared. The weather on the ocean can change very quickly. It is wise to bring a warm jacket and wear layers. Comfortable flat shoes are advised as well as a properly fitted hat and sunscreen. Bring your best camera and binoculars and a pair of polarised glasses assist when looking at the ocean as they improve your vision through the glare of the water.
Seasickness, whilst it does not occur for everyone it may happen and being prepared in advance is a good idea. If you are prone to motion sickness please seek advice from your pharmacist prior to your tour. The round trip to the Bremer Canyon can take about 8 hours and there is sometimes a slight variation due to wildlife activity and interactions or weather conditions.
Our Whale Watching Tours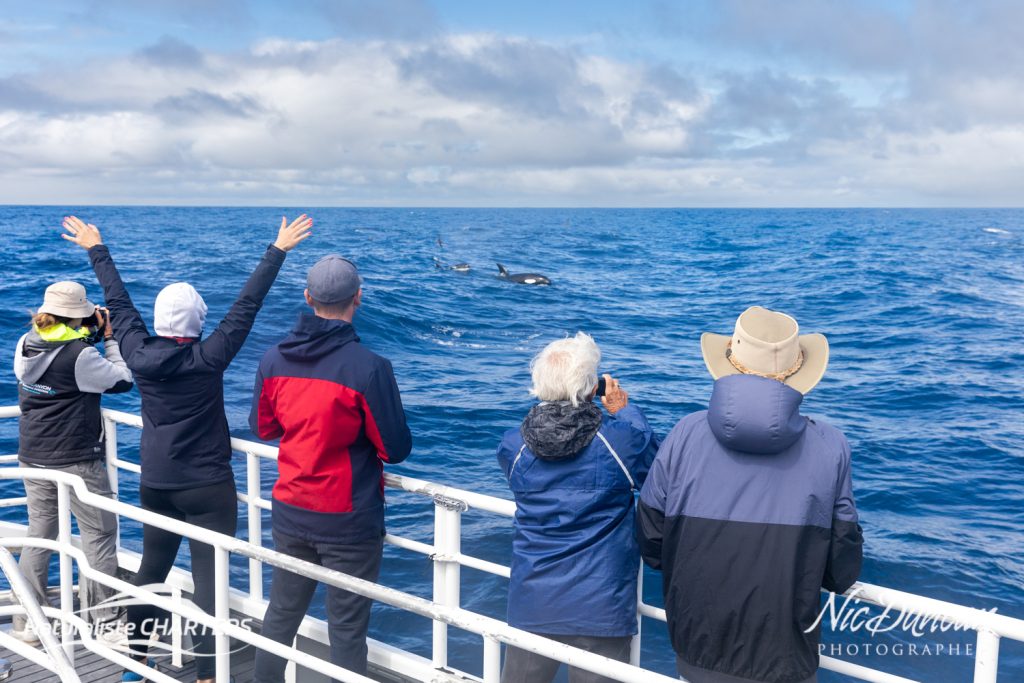 Bremer Canyon killer whale expeditions have been operated by Naturaliste Charters for 10 years. Our 23 metre luxury boat the Alison Maree is the only purpose built expedition vessel in Bremer Bay built for Southern Ocean conditions.
Some of the reasons our visitors have enjoyed our Killer Whale (Orca) expeditions include our comfortable, fully refurbished vessel which comes equipped with unlimited access to our tea & coffee station; access to wheelhouse with the skipper; newly installed outdoor chairs offering lumbar support and protective padding; new step-down platforms, bringing you closer to wildlife encounters than ever before and 2 x modern toilets with hand washing facilities – 1 suitable for wheelchair access.
Of course the main reason for joining us on a Killer Whale expedition is the 96% sighting rate. Your chances of seeing Orcas in Bremer Bay are very high. However, in the unlikely scenario that no killer whales are sighted, you will be able to come back another day for FREE. Terms & Conditions do apply, however – see our No Whale Sighting Policy on our website. One way or the other, you are guaranteed to see killer whales when you travel with Naturaliste Charters. We pride ourselves in providing the #1 Bremer Bay Killer Whale Experience and our 790 plus 5-Star reviews on TripAdvisor bear witness to that.
Last but not least other reasons visitors loved our tours include the expert commentary provided by our on board Marine Biologist, captain and crew; professional photographer onboard every expedition; photo's and a daily blog written by our marine biologist from your expedition which is sent to you after your trip and the clincher, a fully catered morning tea, lunch & afternoon tea with unlimited access to tea, coffee, milo and water throughout your journey – no need to lug around that big water bottle!
Naturaliste Charters brings you the world-renowned, Full-Day Killer Whale Expeditions where you can witness the ocean's apex predators in action. The experience is something you will talk about for the rest of your life. So, get online and search Naturaliste Charters and book your expedition now! You won't want to miss this amazing opportunity.