No country is quite blessed like Australia when it comes to breathtaking natural wonders, and its magical shimmering blue coast lines. What's even better is that Australia offers the opportunity to witness the majestic giants of the ocean: whales.
With an abundance of marine life, it's no wonder that Australia is a top destination for whale watching enthusiasts. From the iconic humpback whales and southern right whales to the awe inspiring blue whales, these magnificent creatures make their annual migration along both the West & East Australian coast lines, providing an unforgettable experience for visitors.
In this blog, we will explore the five best locations where to see whales in Australia, starting with the stunning Margaret River region with Naturaliste Charters.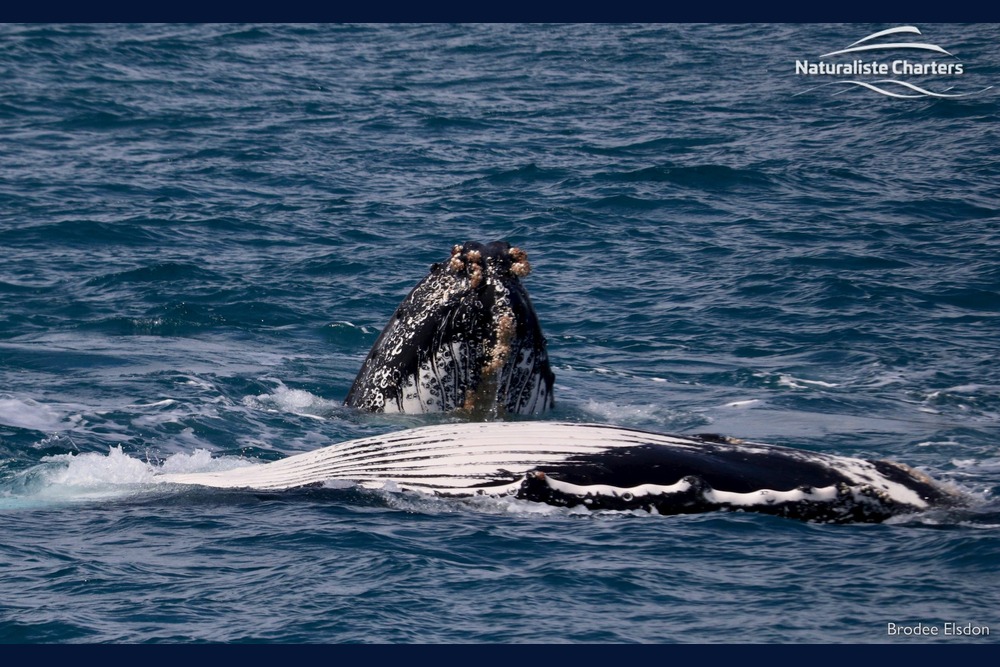 Located in the South West, Western Australia, Augusta and Dunsborough are renowned for their remarkable whale watching experiences, especially with Naturaliste Charters who are the proud founders of whale watching in the region.
Nestled on the stunning coast of the South West region, this area serves as a vital resting area for humpback whales during their migration. Aside from the breathtaking humpback whales, the tours offered by Naturaliste Charters provide an opportunity to witness other incredible marine life. Southern Right Whales, Blue Whales, Minke Whales, Bottlenose dolphins, seals, and various seabirds often make appearances during the tours, enriching your experience. Keep your eyes peeled for playful dolphins riding the bow wave of the boat and the occasional seal sunbathing on the rocks.
To make the most of your whale watching adventure, it is recommended to bring warm clothing, sunscreen, a hat, sunglasses, and a camera to capture the awe-inspiring moments. Tours from the Margaret River region with Naturaliste Charters depart at 10am & 2pm daily (Augusta: May – August, Dunsborough: August – November). Prices range from approximately AUD 55 to AUD 95 per person dependent on age. This is an ideal activity for families who visit the region.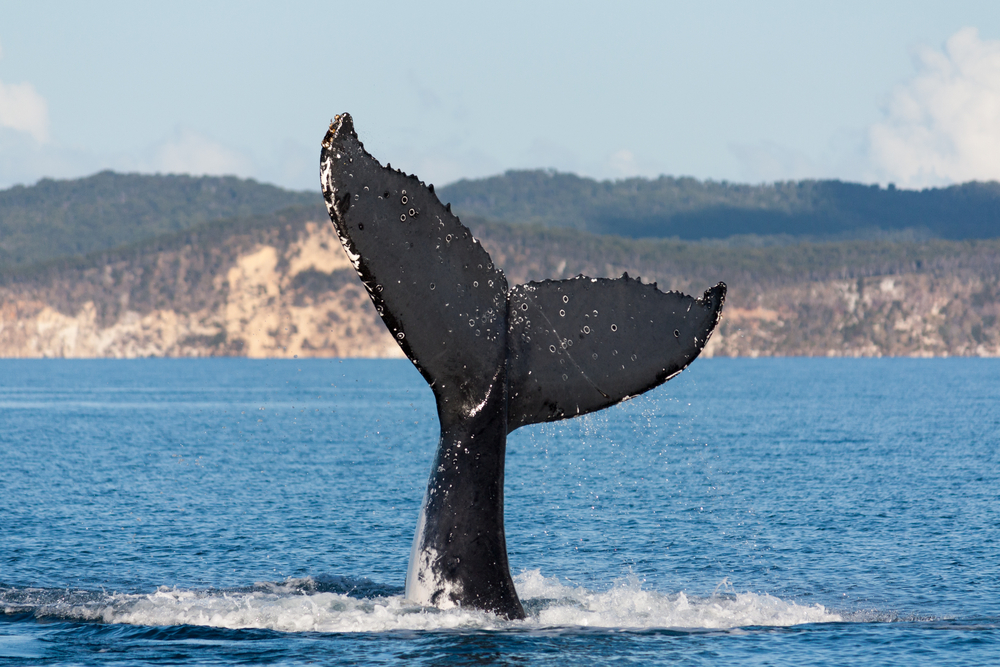 Located on the Fraser Coast in Queensland, Hervey Bay is known as the whale watching capital of Australia and is another extraordinary location where to see whales in Australia. The best time to visit is from July to November, when humpback whales use the bay for a rest and a play during their migration.
Whale watching tours from Hervey Bay offer an opportunity to witness the playful behaviours of humpback whales, such as breaching, tail slapping, and spy hopping. It is advisable to bring warm clothing, a hat, sunscreen, and a camera to capture the magical moments.
Apart from humpback whales, visitors may also encounter other fascinating marine creatures such as dolphins, turtles, and pelagic seabirds. As Hervey Bay is located near the Great Barrier Reef there are operators who offer additional experiences, including snorkelling, swimming, and even helicopter rides to enhance your adventure. Prices for whale watching tours in Hervey Bay typically range from AUD 100 to AUD 150 per adult.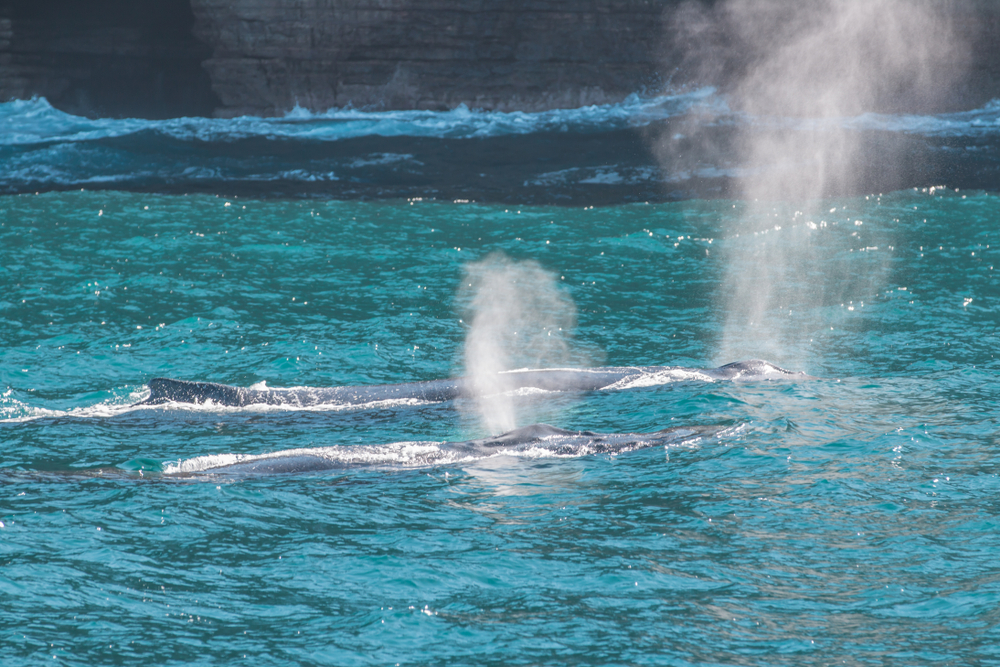 Sydney, the iconic harbour city based in New South Wales, Australia, offers an incredible opportunity to witness the annual migration of humpback whales on the east coast with many tours departing from the beautiful Sydney Harbour.
The best time to visit is from May to November, with peak whale sightings occurring in June and July. When embarking on a whale watching tour in Sydney, it is recommended to bring warm clothing, a waterproof jacket, sunscreen, a hat, and a camera.
In addition to humpback whales, tour operators in Sydney often spot other marine life, including dolphins, seals, and seabirds. The tours provide informative commentary about the whales' behaviours, migration patterns, and conservation efforts. Prices for whale watching tours in Sydney vary depending on the operator and tour duration, ranging from approximately AUD 80 to AUD 120 per adult.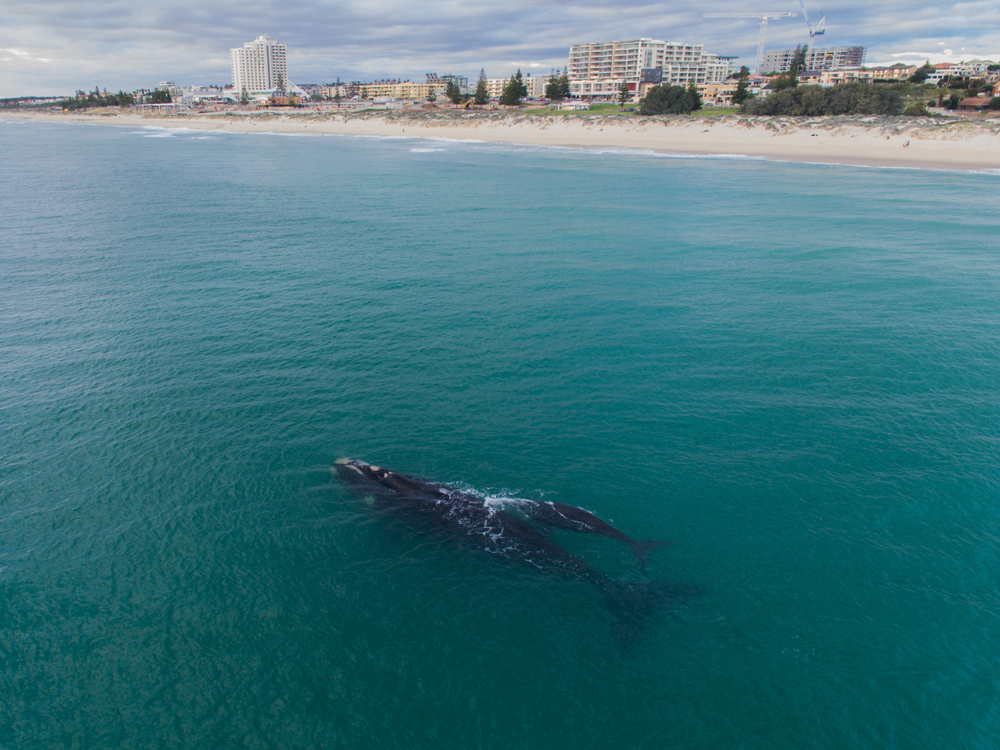 Located on the stunning western coast of Australia, Perth offers an incredible opportunity for marine life lovers. From September to December, majestic humpback whales migrate along the coast, providing a thrilling spectacle for visitors.
Numerous tour operators in Perth organise whale watching excursions, taking you on mesmerising boat trips to witness these magnificent creatures in their natural habitat. Knowledgeable guides share fascinating insights about whale behaviour and biology as you marvel at their graceful movements and awe-inspiring breaches. With the Indian Ocean as your backdrop, prepare to be captivated by the sheer size and beauty of these gentle giants during an extraordinary whale watching experience in Perth.
Whale Watching tours depart from several different locations in the Perth region including Fremantle, Hillarys and Elizabeth Quay. Prices vary from around AUD 65- AUD 90 per adult dependent on which company you choose.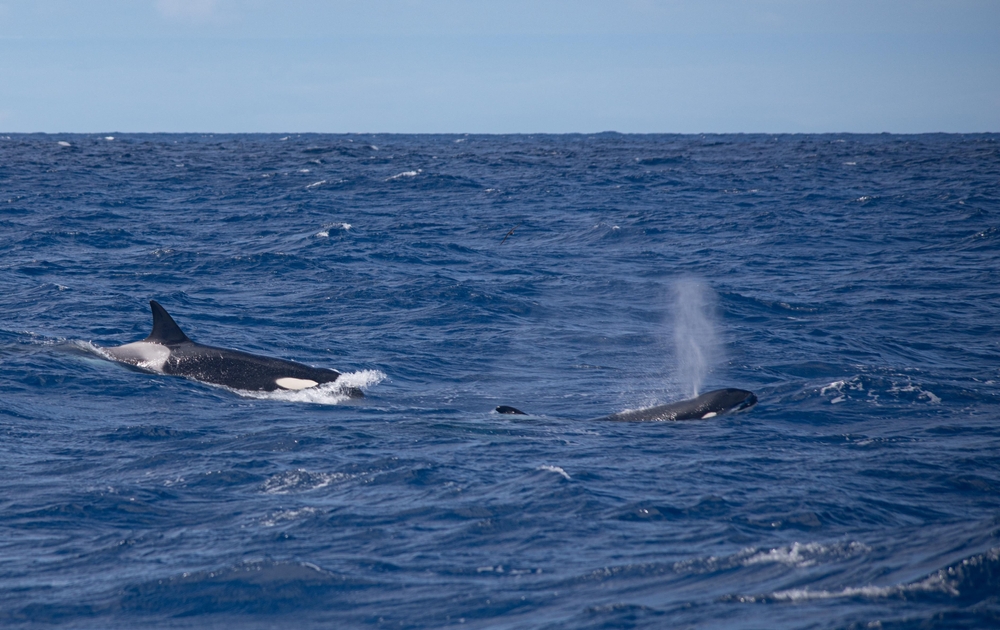 Our last recommendation on where to see whales in Australia is Bremer Bay. This small but magical coastal town is unique in its own rights as it is the only destination in the whole of Australia where you can join a tour specifically to see Killer Whales.
Naturaliste Charters offers a full day bucket list experience where you can see not only Killer Whales (Orca) but potentially also Sperm Whales, Pilot Whales, Oceanic Sunfish, mega pods of Dolphins, Pelagic Sea Birds, Sharks, Sea Lions and more. The Bremer Bay Killer Whale Expedition would have to be one of the best whale watching experiences in the world where you can sight several different whale species on one tour offering a true whale watchers delight!
The Bremer Bay Killer Whale season is from December – April with daily departures available (weather dependent). It is recommended to pre book accommodation for your tour in advance. On the day of your whale experience be sure to take sea sickness preventives and bring warm clothing including a beanie and jacket. The ticket prices range from AUD 300 – AUD 385 and includes morning tea, lunch, afternoon tea, beverages as well as images.
Conclusion
Australia's coastline provides some of the best places to witness the magnificence of whales. From the picturesque beauty of Augusta, Dunsborough and Bremer Bay with Naturaliste Charters on the west coast to the bustling harbour of Sydney on the east coast, these destinations offer unforgettable whale watching experiences.
Whether you're captivated by humpback whales' playful acrobatics or fascinated by the awe inspiring movements of the largest creature on the planet the Blue Whale, Australia's diverse marine life will leave you feeling amazed and in awe.
So, grab your camera, pack your warm clothing, and embark on an adventure to witness the mesmerising spectacle of these magnificent creatures in their natural habitat, living how they should be, thriving, wild and free.
DISCLAIMER
Prices displayed in this blog may change over time. Please check with each individual provider to get the most up-to-date pricing.