Love is in the air!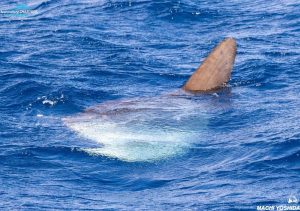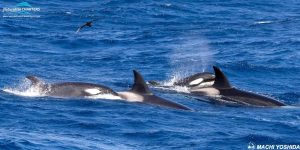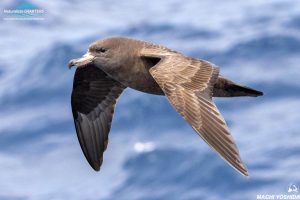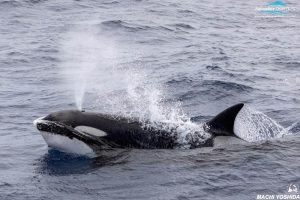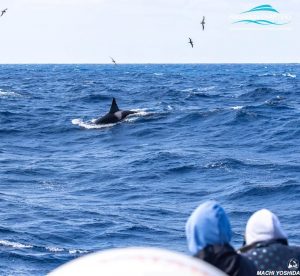 The love out in the canyon today was thick. Of course it was from us onto the Killer Whales.  
Each day out here the respect we have for these animals grows. The more we learn about the species and these particular individuals we understand how hard life in the southern ocean can be. The adaptations these apex predators have to not only just function but THRIVE out here is what makes them so incredible.  
For example today the conditions were on the "hairier" side. The wind was up and causing surface chop. The orca punched into the swell with ease, they would drop and come back with the swell. Racing down the face of the wave directly at us! This sort of behaviour sends our hearts racing too.  
El Notcho, Cookie and Oreo were a feature again today. Swirl also came past and hung with our vessel for a short while. Even if just for a short moment when they pause on the surface, passengers can grasp their size, smooth texture of their skin and the deep black on their top side. Sometimes we are even treated with a spray of snot. True love!!!!  
Later in the day the orcas surged off. This means they are travelling much faster and the water moves up either side of their face creating an impressive wave effect.  
They took us to a larger bird swirl with more orca! Here we joined Wonks, and two mother calf pairs. Flapper and three year old Lil Machi plus Tarni and her two year old calf. Watching how close the calves stick to their mothers side show the strong maternal bonds these animals share.  
To finish off todays expedition, our heart was bursting as a rare Barau's Petrel glided in to join in the orca fun. This rarity gets blown in from adjacent oceans and adds to the incredible animal diversity we saw today. Adding to the list is multiple Sunfish and a shark.  
P.s. Welcome back Carole Carroll and Linda Horton who have reached 20 expeditions with us over the years here in Bremer. Your loyalty is admired!  
Also a sneaky happy birthday to Bremer local Jan. It was our pleasure to spend another birthday with you out in the canyon surrounded by blue ocean and killer whales.