Dates: 25

th – 30th September, 2023
As September draws to a close, the Dunsborough Whale Watching team is excited to wrap up another week filled with remarkable encounters with the ocean's giants. Join us as we relive the breathtaking moments and unforgettable experiences that unfolded during the past week's tours.
September 25, 2023 – Morning Tour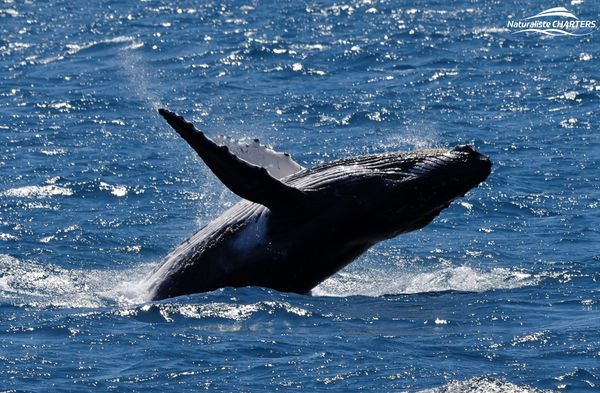 Breaching Spectacle The week started with a bang as our morning tour on September 25th treated our guests to an early breach within the first 30 minutes. Humpback whales showed off their playful side with breaches and pectoral slaps. Did you know that these breaches serve a dual purpose? They're not just for fun but also help the whales remove parasites and clean themselves by shedding a layer of epidermis upon impact with the water.
September 25, 2023 – Afternoon Tour
Mother, Calf, and Escort During the afternoon tour, we encountered a humpback mother and calf with an escort male. These escort males are crucial during the southern migration, providing an extra layer of protection for the vulnerable mother and calf against predators like orcas.
September 26, 2023 – Morning Tour
Friendly Encounters An incredible morning awaited our guests on September 26th, with a humpback mother and calf coming in close to check out the boat for over an hour. This friendly pair entertained us with spyhopping and seemed to enjoy our company as much as we relished theirs.
September 26, 2023 – Afternoon Tour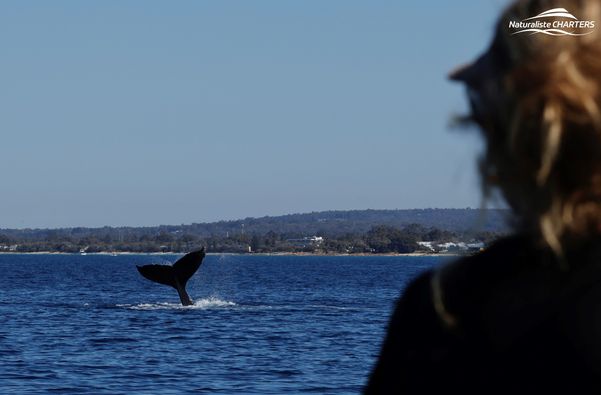 Energetic Humpbacks and Their Communication The afternoon tour on the 26th was filled with breaches from energetic humpbacks, along with impressive pectoral slaps. These pectoral slaps serve as a form of communication among these magnificent creatures, with the sound traveling through the water and echoing for miles.
September 27, 2023 – Morning Tour
Sublime Conditions and Exciting Moments The morning of September 27th provided sublime conditions as whales joined us within minutes of departure. Two lofty breaches right next to the boat had everyone onboard excited, and a playful pod of Bottlenose Dolphins bow riding added to the unforgettable experience.
September 27, 2023 – Afternoon Tour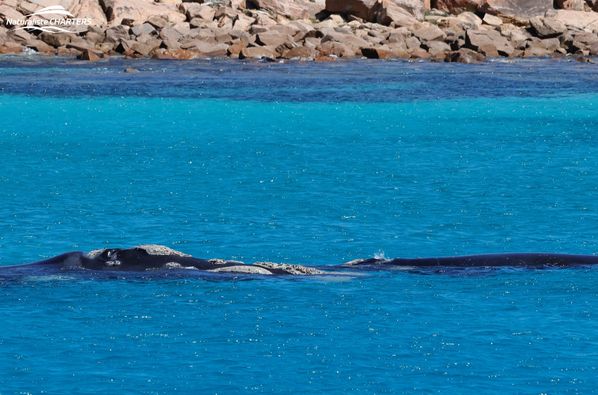 Spectacular Displays During the afternoon tour, we marveled at the underwater sea grass meadows beneath the smooth glassy waters. We encountered a pod of four energetic humpbacks displaying behavior typically seen in competition pods. Their loud bellows and jostling were a sight to behold, and a whale even joined diving sea birds in feasting on bait fish near the surface.
September 28, 2023 – Morning Tour
Dolphins and More It was a gorgeous day on the water on September 28th. Within just five minutes of leaving the mooring, dolphins made an appearance, setting the stage for an incredible tour.
September 28, 2023 – Afternoon Tour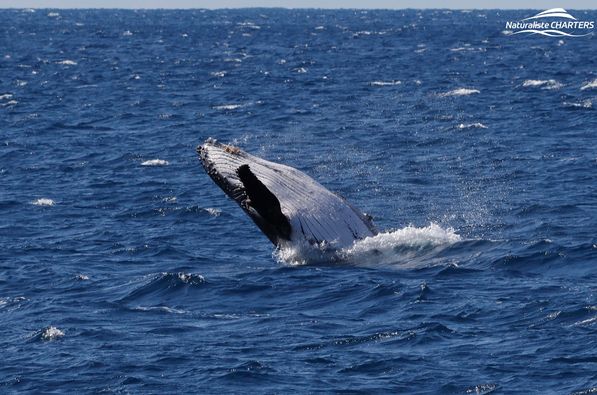 Humpback Extravaganza The afternoon tour on the 28th witnessed numerous groups of humpback whales enjoying the sunshine. Pectoral slapping and playful behavior were on full display. A group of approximately nine whales traveling together was particularly captivating as they came up for air, showcasing the grace and power of these giants.
September 29, 2023 – Morning Tour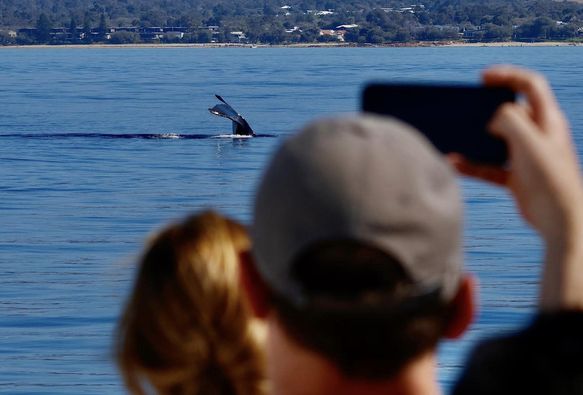 Southern Right Whales and More Southern Right Whale mother and calf were spotted within minutes of departure on the morning of September 29th. This was a special sight as they usually leave Geographe Bay at the end of September to return to their summer feeding grounds in Antarctica. The tour also featured humpback tail slaps and multiple breaches from a calf, creating a morning filled with awe.
September 29, 2023 – Afternoon Tour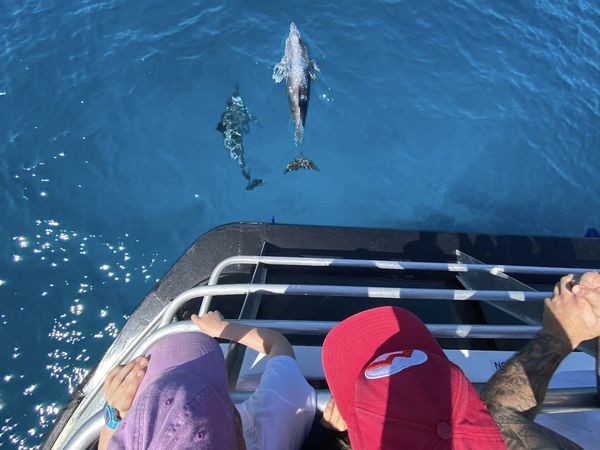 Playful Mothers and Calves The afternoon tour was a delight as mothers and calves filled the scene. These calves were full of energy, offering mini breaches, tail slaps, and pectoral slaps, providing non-stop entertainment. An unexpected and stunning moment occurred when the mothers and calves appeared to be chasing something, approaching the boat with excitement before gracefully pulling away.
September 30, 2023 – Morning Tour
A Competition Pod and More The week concluded with a morning tour featuring a competition pod of humpback whales up at the Cape. These pods are composed of multiple males competing for mating rights with a female. Our guests were also treated to sightings of Bottlenose Dolphins, a Southern Right mother and calf, and a Dwarf Minke whale, making it a day of diverse cetacean encounters.
As September comes to an end, we reflect on an incredible week filled with breathtaking moments and unforgettable encounters. The whales continue to grace us with their presence, and we look forward to sharing more magical moments in the coming weeks. Join us for another week of Dunsborough Whale Watching adventures as we celebrate the beauty of these magnificent creatures of the sea.