– When is the best time to view the whales?
Wanting an awe inspiring or thrill seeking adventure with nature's most majestic marine life? No matter the time of year, Naturaliste charters have you covered! Expeditions operate in the south-west almost all year round!
From January through April you'll find yourself in Bremer Bay, 50km out to sea, encountering the oceans apex predators hunt, interact with the vessel and provide memories that'll last a lifetime. The killer whale tours are a bucket list experience that you'll be proud to accomplish after encountering the Southern Oceans largest population of orcas in the wild.
May-August you'll find Naturaliste Charters operating tours out of Albany and Augusta, as both of which are located along the northern migratory path of multiple species of whales, including humpback whales, southern right whales and, most importantly the world's largest animal….the BLUE WHALE.
By September-November the whales commence their journey south, passing through the most popular locations, Busselton and Dunsborough. At this time of year you're likely to witness up to FOUR different species on one tour! Dwarf minke whales, dolphins and humpback calves are definitely some of the crowd pleasers among these expeditions.
So, no matter where you find yourself while you're exploring the south-west, Naturaliste Charters have ALL of your whale watching needs well and truly covered!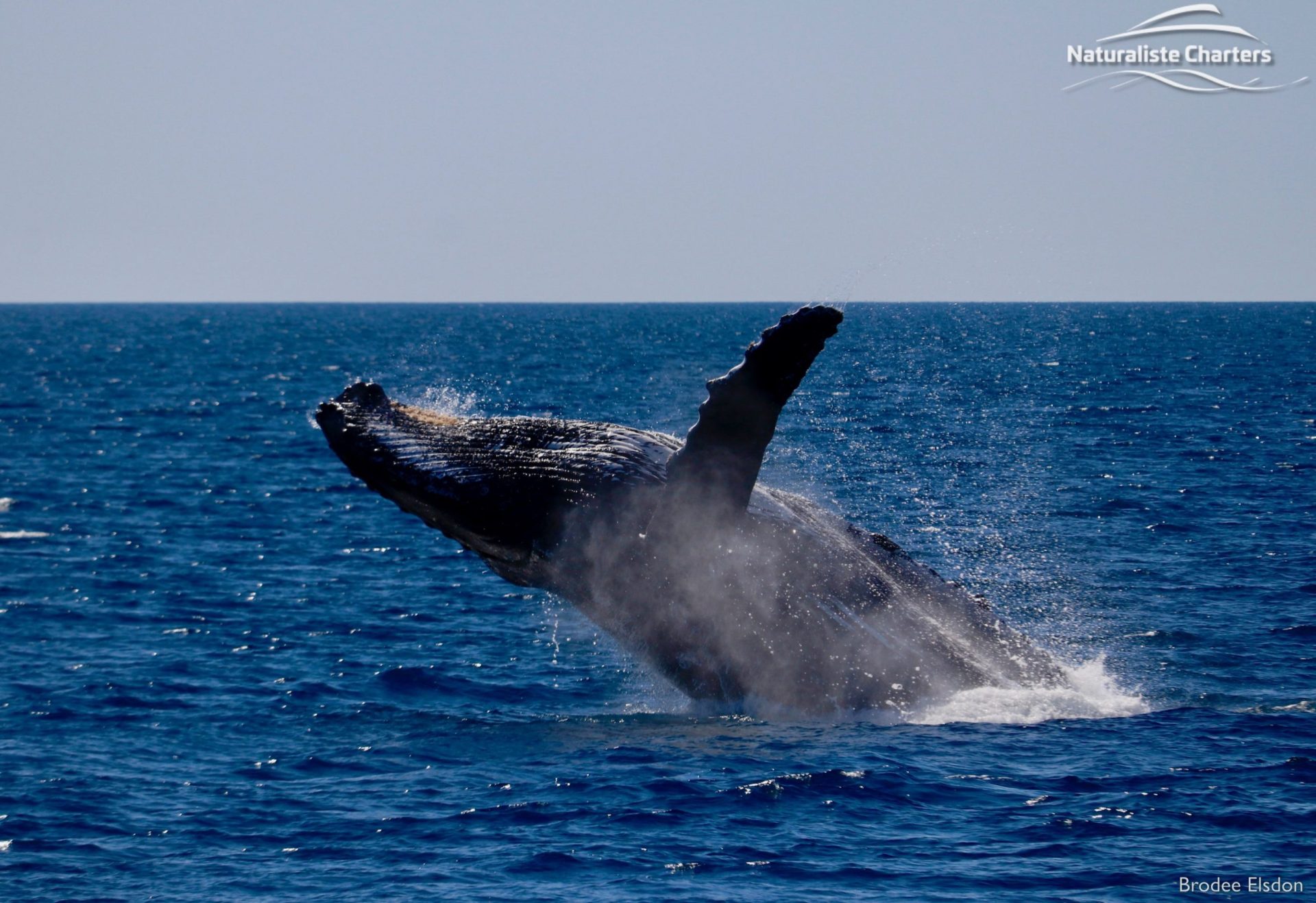 – How often do you see whales?/Am I guaranteed to see whales?
There is a 99% sighting success rate for ALL of Naturaliste Charters whale watching products AND every tour comes with a sighting guarantee OR you get to come again for FREE!
Naturaliste Charters killer whale expeditions are the most reliable, safe and successful expeditions in Australia, with a 95% success rate for sighting orcas on your tour!
– How close can you get to the whale?
Naturaliste Charters abide by all legislative restrictions regarding whale encounters, which consist of remaining at least 100m away from whales unless they approach the vessel, then you're to stay stationary until it's safe to readjust to the 100m exclusion zone. It is common for whales to seek out the vessel as they're extremely inquisitive mammals! There are regular occasions where juveniles are positioned between their mother and the vessel as the parent feels safe, enabling the calves to get a closer look at the incredible 20m, premier whale watching catamaran.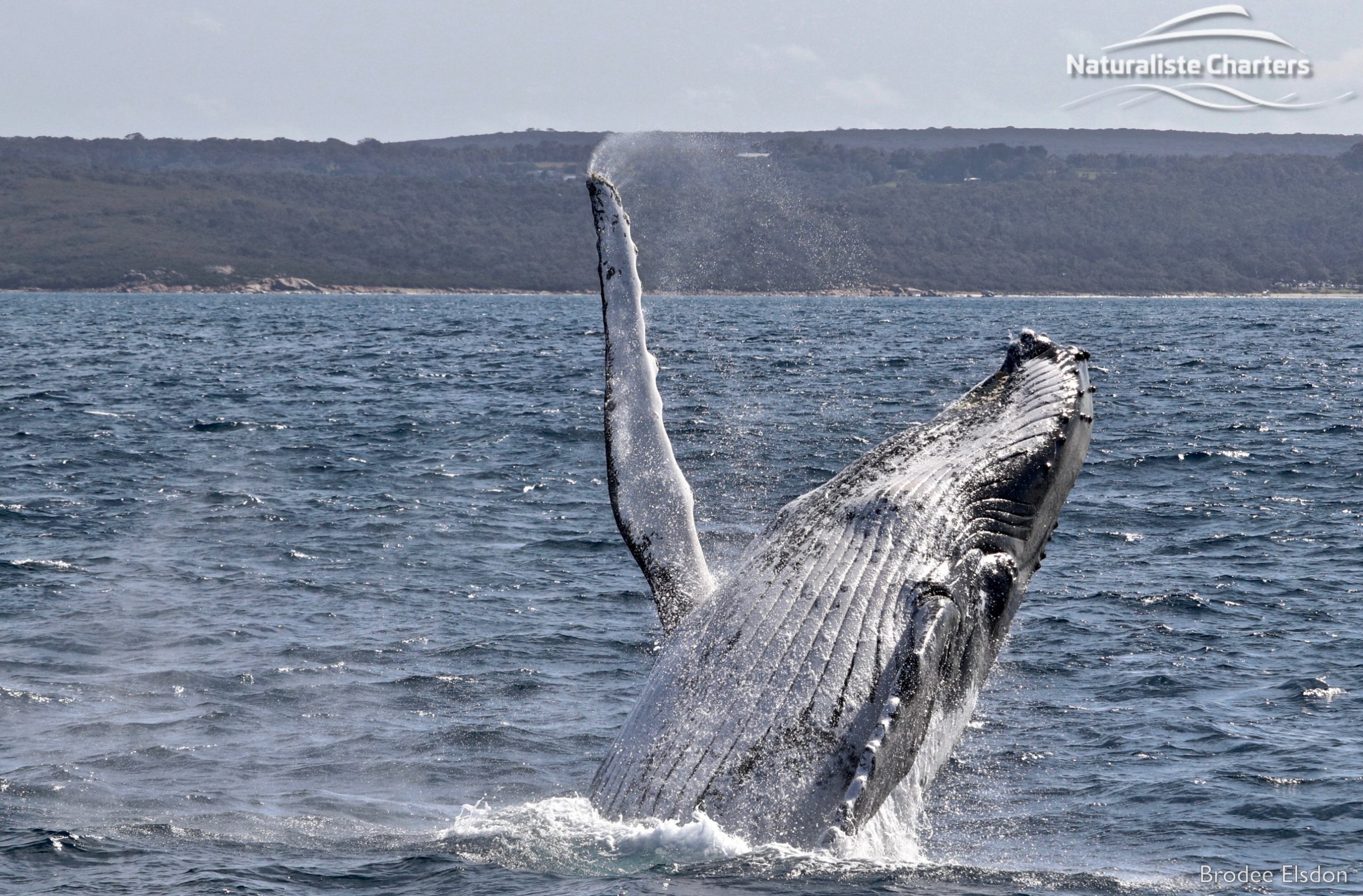 – How far out do whale watching boats go?
The beauty of the entire experience is that not only every day, but every tour is different when it comes to encountering marine mammals in the wild. Some tours are an absolute breeze, sighting whales before we even disembark the mooring or marina, making every moment memorable! Others take a little longer, travelling at most around 8-10 nautical mile from the departing location, with other sightings anywhere in between these two extremes. Often, the most memorable tours are the ones where we wait as it often pays off! The more time spent with a pod, the more likely they are to build trust and engage with the vessel. These encounters can include anything from passes so close you could touch the animal to spy-hops, BREACHING, tail-slapping and peduncle throwing, all within close proximity to the vessel!
– When do they jump?
Whales use jumping and breaching for multiple functions! In rough seas whales will launch their entire body out of the water as a form of communication. The large splash makes a roaring sound which dissipates throughout the ocean, enabling other whales to discern the other pods location! Whales also breach to dislodge dead skin cells and barnacles from their body, using the process as a cleansing tool! Whales also use their body as defence, breaching to protect themselves from any passing danger or threat! BUT the main and most enjoyable reason a whale jumps out of the water is for sheer enjoyment! This is often repetitive and NEVER ceases to amaze! The cutest of which is when a female teaches her young how to jump! The attempts are equally cute and hilarious at the same time.
– How much does it cost to go whale watching?

Tours range from as little as $50 for children to $385 for an experience of a lifetime- an 8 hour, fully catered, killer whale expedition! You can't put a price on life long memories.
– How long is a whale watching tour?
The Albany, Augusta, Dunsborough and Busselton tours are 2-2.5 hours and operate at 10am and 2pm daily. The Bremer Bay killer whale expeditions are much more of an adventure and are approximately 8 hours, departing the jetty at 8:30am and returning at 4:30pm.
– What happens if you get seasick?
If you're prone to seasickness or aren't sure if you are or not yet, we highly recommend taking seasickness tablets at least an hour before your departure time. Kwells and Travacalm are two well-known and reliable seasickness brands that people frequently use and seem to be successful amongst customers on our tours. If you're planning a trip out to the Bremer canyon to encounter the killer whales with us we HIGHLY recommend you take seasickness tablets both the night prior and the morning of your expedition. It's sometimes better to be safe than sorry when it comes to spending 8 hours on a vessel on the southern ocean. If you do fall sick on tour you'll be in the best hands! Our staff are so attentive and comforting and will ensure you make it through the tour, always departing us with a smile!
Don't let seasickness stop you from experiencing some of the world's most incredible wildlife amidst the most picturesque sceneries WA has on offer!
– What's stopping you from joining Naturaliste Charters?

If you're still uncertain about joining our team on the adventure of a lifetime after reading all of this then there's still one thing you can do! Call our incredible office team! They'll happily answer any of your questions and put your mind at ease with any concerns you may have. We look forward to having you on board. Your adventure starts with US!